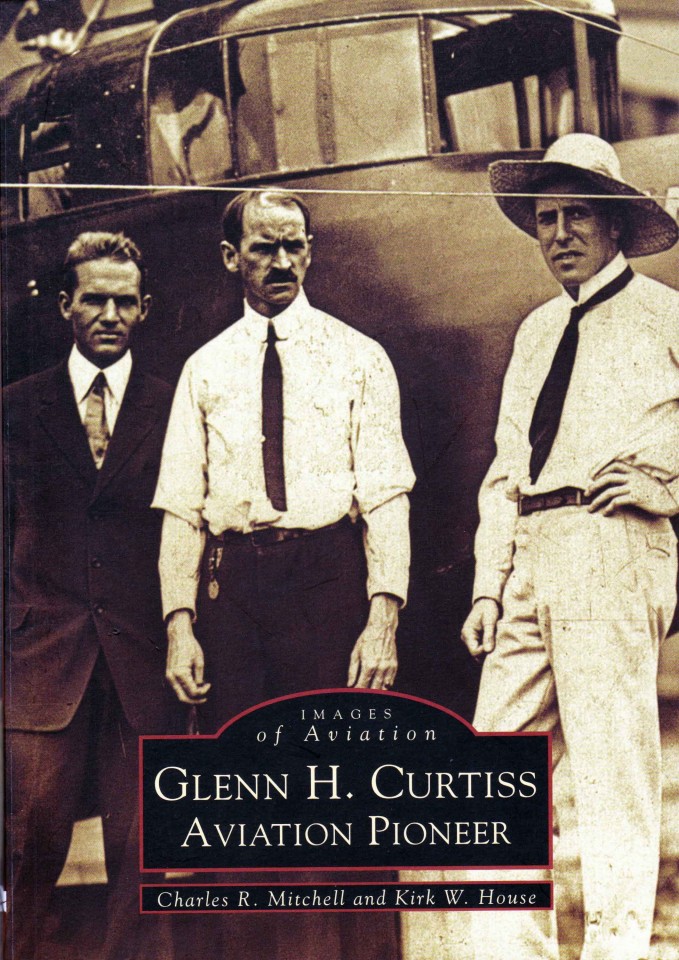 I wrote in a former post (Birdmen) how my interest in learning about Glenn Curtiss was sparked upon discovering the Glenn H. Curtiss Museum in Hammondsport, NY. A few weeks ago, I was able to make a return trip to the museum where I saw one of those wonderful Arcadia Publishing photo history books. I am a huge lover and reader of history and these Arcadia books are wonderful photo journals of very specific historical times, places, events, or people. The one in the museum gift shop was, of course, devoted to Glenn Curtiss and I didn't hesitate to purchase it.
You don't so much 'read' one of these books as you instead spend time examining all the details of the many photos presented. Any actual reading consists of reading the photo captions associated with each photo. The photos in this book are presented in 6 chapters each of which is devoted to a separate period of Curtiss's life. They cover his early life growing up in Hammondsport; his motorcycle and engine business; his early interest in aviation and his affiliation with the 'Aerial Experiment Association'; his rise as the preeminent aviator in America prior to WWI; his industrial aviation empire that developed during WWI; and his subsequent life and business interests after the war up until his death in 1930.
I finished 'reading' this book in a few evenings and between the photos presented in it and the full blown historical story presented in "Birdmen" by Lawrence Goldstone, I now feel like I have a pretty full grasp of the very impressive man who was Glenn H. Curtiss and of the significance he had as one of the pioneers of aviation.
This is another thoroughly enjoyable and informative book that I would recommend to those who have any interest in the early history of aviation.
If you would like to purchase a copy of "Glenn H. Curtiss: Aviation Pioneer (Images of Aviation)" for yourself, you can order it thru the FlyBoyz Aviation Store. Just click here: Glenn H. Curtiss: Aviation Pioneer