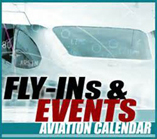 WRAM Show
46th Annual WRAM Show
February 21-23, 2014
One of the country's largest hobby trade shows, and the biggest on the East Coast, is the annual R/C show held by the Westchester Radio Aero Modelers, at a new venue since 2012, the 
Meadowlands Exposition Center at Harmon Meadow, Secaucus, NJ.
The show is normally held on the last full weekend of February each year. The Show is now open all three days, Friday through Sunday, and opens daily at 10 am. Daily rates are $12.00 per adult, and $3 for children. Children under age 6 are admitted free, and on Sunday 12 and under are admitted free.
For more information, click here:   http://www.wram.org/wram-show
Leave a Reply
You must be logged in to post a comment.