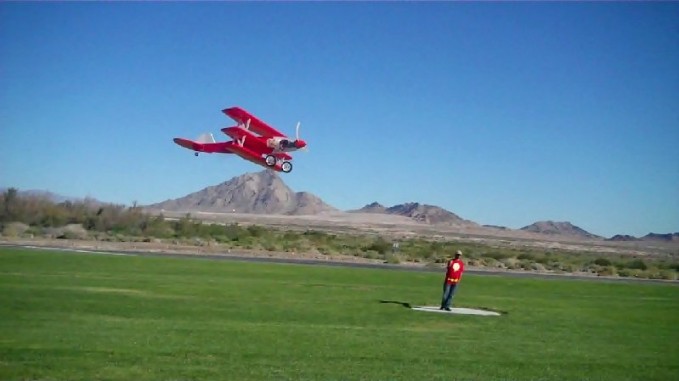 The flights have been flown and recorded and the results have been tabulated. And records were set!
Grand Total Flights: 2,603
Total Number of Pilots: 444
The 2014 Ringmaster Fly-A-Thon control line event was conducted last weekend and it saw participation from all around the world. Ringmaster flights were flown in no less than 11 countries!
The below Event Report is courtesy of John Cralley, the Event Coordinator. After reading his report, don't miss downloading the Excel file at the end of the post if you'd like to examine the final results in more detail.
---
Thank you for participating in the 2014 Ringmaster Fly-A-Thon!
We Did IT!!!
Grand Total Flights: 2,603
Total Number of Pilots: 444
All of us at the Brotherhood of the Ring thank everyone that participated and I would like to personally thank all that helped make this year's Brotherhood of the Ring Fly-A-Thon a success! This is by far the largest control line Fun-Fly event ever and I sincerely hope you all had FUN!!
This is not my Event it is your Event and it comes to you only because of the sponsorship of the Ringmaster lovers at the Brotherhood of the Ring Forum! http://www.brotherhoodofthering.info/
It truly shows that the wonderful hobby of control line flying is alive and once again growing in popularity!
Thanks to all: Fliers, pit men, organizers, wives, husbands, children, spectators and everyone else involved in the in the Ringmaster Fly-A-Thon.
It will happen again next year so mark your calendars on the first weekend of October (3rd and 4th)!!
The final tally is attached and is as of today (10/10/2014). Be sure to check that we have your participation correctly included! (email flyathon2014@yahoo.com with any corrections)
Long Live Ringmasters!
John Cralley for the Brotherhood of the Ring