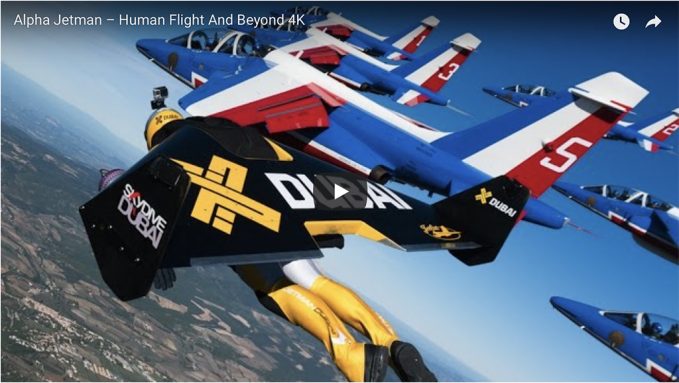 It has been a while since I last published a Jetman video here in FlyBoyz, but I've found another great one!
This time, Yves Rossy and two fellow Jetmen, Vincent Reffet and Fred Fugen, fly together in an unprecedented aerial choreography with The Patrouille de France flight demonstration team. What results is two different aeronautical experiences coming together as one adventure, portraying the beauty of human flight and beyond.
Like his other Jetman videos, this video is shot in 4K definition and is accompanied by a great soundtrack. Enjoy the whole sensory experience!
If you enjoyed this video and want to see more, there are two earlier Jetman videos posted here on FlyBoyz:
Jetman!
and
Jetmen Over Dubai!
Thank you AIRBORNE FILMS (Website: http://www.airbornefilms.com/) for the video!