Tony Ray Aero Models has just released their second laser cut 1/12 scale R/C model glider…a DFS Kranich II. This kit follows on the heels of Tony Ray Aero Models highly successful Göppingen Gö-3 Minimoa glider kit.
The DFS Kranich II glider is a two-seat sailplane produced in Germany. It was developed by Hans Jacobs for the Deutsche Forschungsanstalt fur Segelflug (DFS). Series production of the Kranich (Crane) took place in the aircraft division of Karl Schweyer AG in Mannheim. The two-seater was, in its version 2, the most widely built two-seat glider in Germany from 1935 to 1939. Several hundred examples were built; exact numbers are not known.
On 11 October 1940 Erich Klöckner in a Kranich achieved the record height in a glider of 11,460 m (37,598 ft). Because it occurred in wartime, the altitude record was not recognized by the Allied occupying powers, and Klöckner only received official recognition by the Federation Aeronautique Internationale (FAI) in the late 1990's. This record height was only exceeded ten years after the flight by the American Bill Ivans during a similar scientific program in the Sierra Nevada.
DFS Kranich II Glider Kit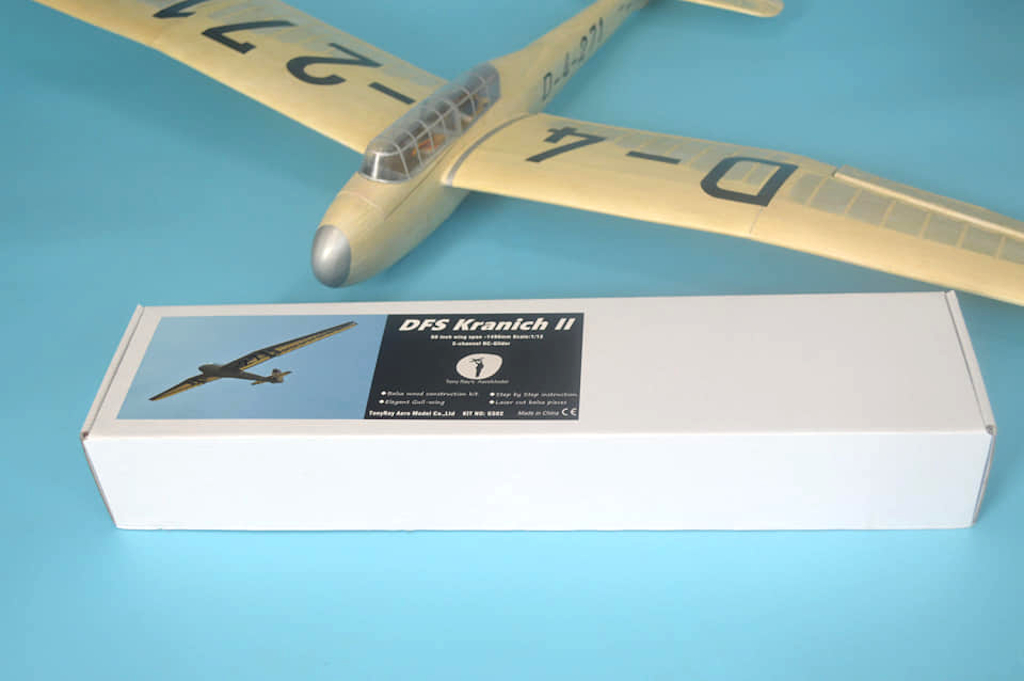 The Tony Ray Aero Models DFS Kranich II glider has a 60″ wingspan and is designed for 3 channel radio control slope soaring. The model can also be converted to free flight for those with appropriate model building skills or, it can be built as a beautiful static display model.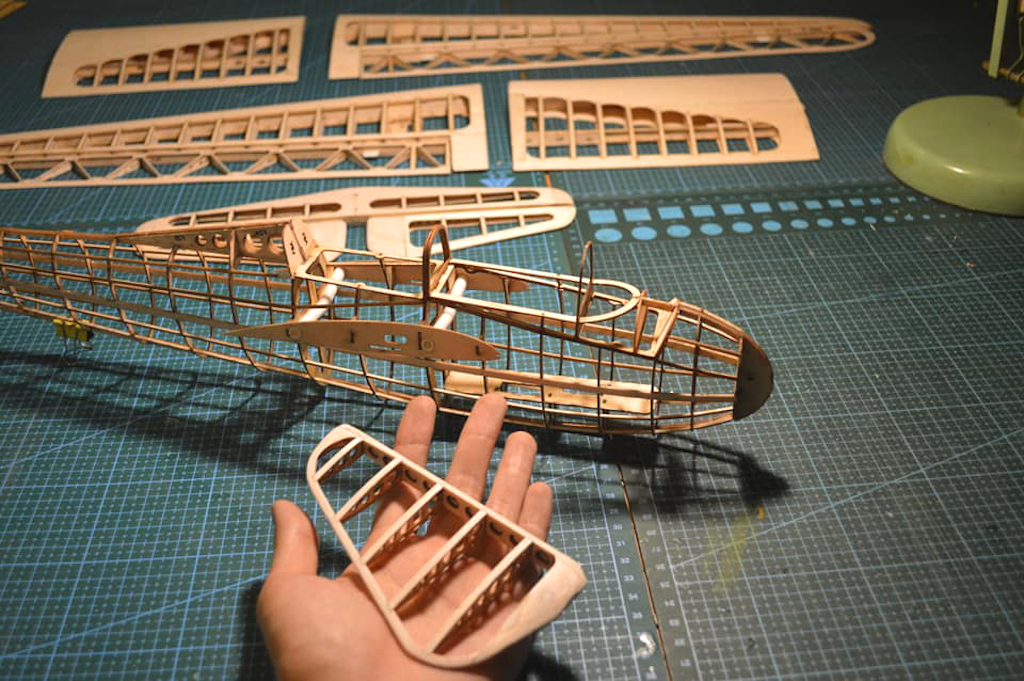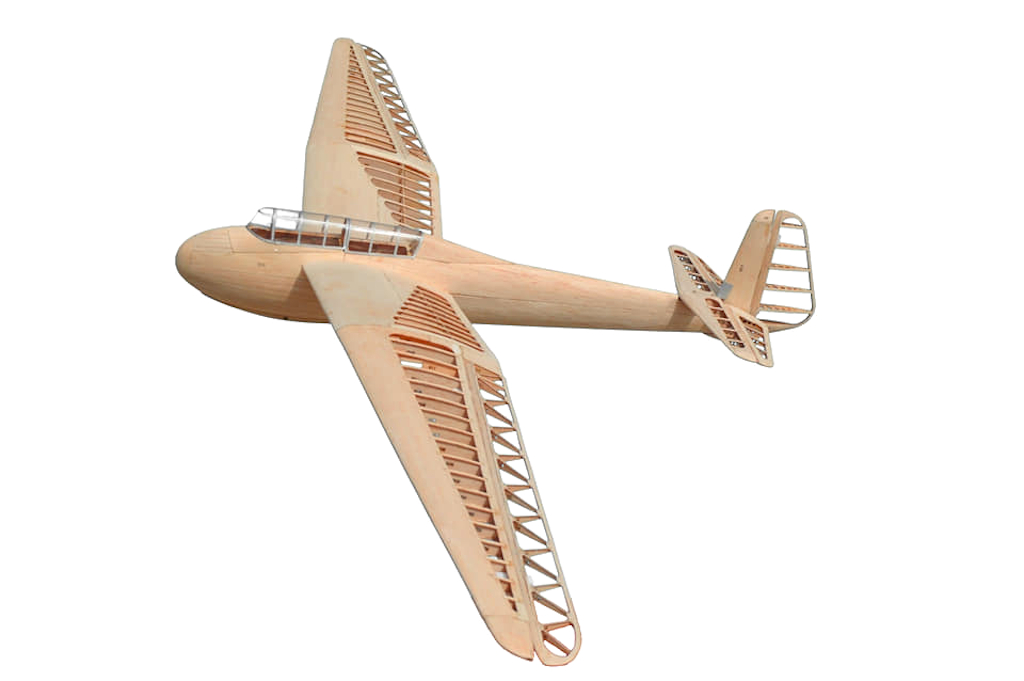 Like the Minimoa, I will be building one of these Kranich II gliders for myself so keep your eyes out for future FlyBoyz build posts of it.
And for those who want their own Kranich II to build and fly, I am pleased to say that the kit is available exclusively in the USA from the FlyBoyz Store and is available now! Initial quantities are limited and with an introductory price of $149.95, it will be a fast seller so order your kit now before they are gone. You can see more details about the DFS Kranich II glider kit and order it from the FlyBoyz Store here: Kranich II Glider Kit. While there, check out all the other laser cut kits from Tony Ray that are available in the FlyBoyz Store.