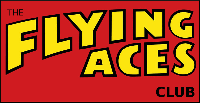 July 21, 2013 9:23:06 PM EDT
I went to the FAC 2013 NON-NATS free flight meet in Geneseo yesterday and it was definitely of a different flavor!
While there were 'younger' guys there as well as a few kids, including an 11-12 year old girl who was flying a nice P-51 Mustang that she had built herself (with some help from Dad), I'd say that the average age of most people there was 65-70 years old. It was mostly a 'Seniors' event.
And apparently most had a story almost exactly like mine…they had built model airplanes as a kid/teenager and then decades of life happened before they decided to get back into the hobby. They all wanted to get back into the hobby where they had left off but found that the hobby was not the same so they retreated into the free flight aspect where the emphasis is on building models (in particular scale models) and then flying them in a simple manner. They consider themselves to be refugees from the high tech, EXPENSIVE model airplane hobby that is known these days as Radio Control. They say that going online, spending several hundred dollars on a styrofoam, electric powered plane jammed full of electronics, then crashing it and walking away to try something else is not airplane modeling and flying.
So, they characterize themselves as gray-haired, 11 year old 'kids' trying to recapture the joys of their youth. And in that, they certainly represent a niche within the hobby.
They were a friendly lot and were eager to chat and share. I was even recruited to be a 'mechanic' for one of the guys during the 'mass-launch' event. Being a 'mechanic' was almost beyond my capabilities (LOL!). It consisted of holding the plane while he wound the rubber band (as demonstrated in the first video of my previous post), then using a stop watch to capture the flight time of his plane during the mass launch! I was offered a beer as my thanks for my mechanics duty. There is something to be said for their approach to flying!
Several of the plane kits I have purchased recently are free flight models, so I plan to build a couple of them over the winter and look to join these guys next summer at the next Geneseo gathering. They can help me trim out my planes and maybe I'll even join the mass launch event!
BTW: Geneseo, New York is considered to be one of the premier venues in America for this free flight flying. It is a huge grass airfield with hundreds of acres to fly in with no obstructions and nice grass to land on. As a result, the guys come from all over to fly in this event. Including a guy who was from Wyoming. He said that there is no place out west that offers this combination of open space with grass fields and he 'envies' us modelers who live in the Northeast with all these grass fields available. He said he used to live in California and even they had no place like this. The other modelers I asked were there from Alabama, Ohio, Pennsylvania, and Massechuettes. They also really liked the Geneseo venue which is less than 2 hours away from me and I never knew it!