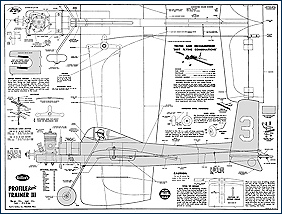 FlyBoyz Member, Steve Dwyer has submitted a description and photos of a very cool control line release system he has designed and fabricated. Steve also provides a brief update on the repairs to his control line planes. Enjoy Steve's post and feel free to comment.
Control Line Release System and Plane Update
Not to long ago, I decided to fabricate a control line release system, which enables me to go flying by myself. This is especially for those beautiful evenings after work when the wind is calm and I can sneak over to the flying field with no one available to accompany me. Several photos are attached showing the release unit.
The 3/4″ plywood board I used measures 14″ x 24″. I drive two landscaping spikes in to secure the board. After starting the plane, I connect the loop in the tailskid to the slide wire. The slide wire is made from scrap aluminum and a spring.
Status on the fleet, 'Big Silver' has been repaired, silk covered and painted. The Fox .35 that I plan to use is on the engine run-in block waiting for a replacement spray bar needle valve assembly. Also, I have purchased various props in an attempt to improve the different model engine performances and I have stocked up on glow plugs.
Bring on the warm weather.
Steve
Steve's photos:
(Click on the photos to get a larger image with higher resolution)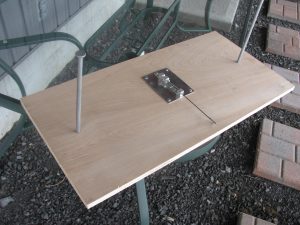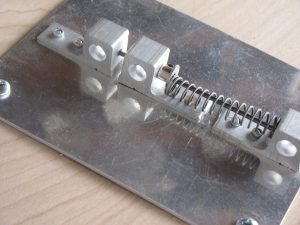 The newly restored 'Big Red' in the attached and ready for release position.