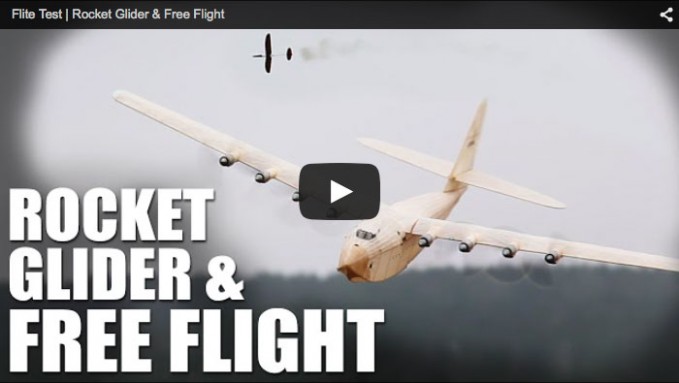 FliteTest is a very cool website which features online videos for people that build and fly planes and helicopters as a hobby. FliteTest recently posted a video which particularly caught my attention as it features a couple areas of interest to me…free flight planes and model rockets (yes, besides model planes, I enjoy dabbling in model rockets…and HO model trains…but that is another story…or website?!). Given the subject matter, I have taken the liberty to feature the FliteTest video here on FlyBoyz.
The rocket powered free flight gliders featured in this video offer a great opportunity to combine several modeling niches into one. It will be interesting to see if this video sparks additional interest in this combined niche.
The video also features a brief reference to F1B free flight as well as video of some great flying FAC balsa stick and tissue models. And to top it all off, segments of this video were filmed from a quadcopter. Enjoy the video!
Thanks to Flitetest.com for posting this video to YouTube!