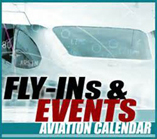 FlyBoyz is pleased to note these two club announcements for the Syracuse Thunderbirds Aero Radio Society (STARS).
Upcoming STARS Event – 3D Flight Demo:
The 'A Main Hobbies' flight demonstration team (A Main Team) will be at the STARS R/C field on June 18th beginning at 3PM.
The team will be flying, giving advice on setup, and handing out some goodies.
Please invite all your friends to this cool event.
New Quadcopter Product Note:
Former STARS member, Art Hughes, is involved with a new product, the Invertix 400, a fully 3D, aerobatic, fixed pitch quadcopter.
Art remains a friend of the STARS and along with Bobby Watts (a highly recognized Heli champ) is involved with this product development effort.
Keep an eye out for this new, highly innovative product and check out the website here: Invertix3d
For a sneak peek at what this quadcopter can do, watch this product video…very cool!