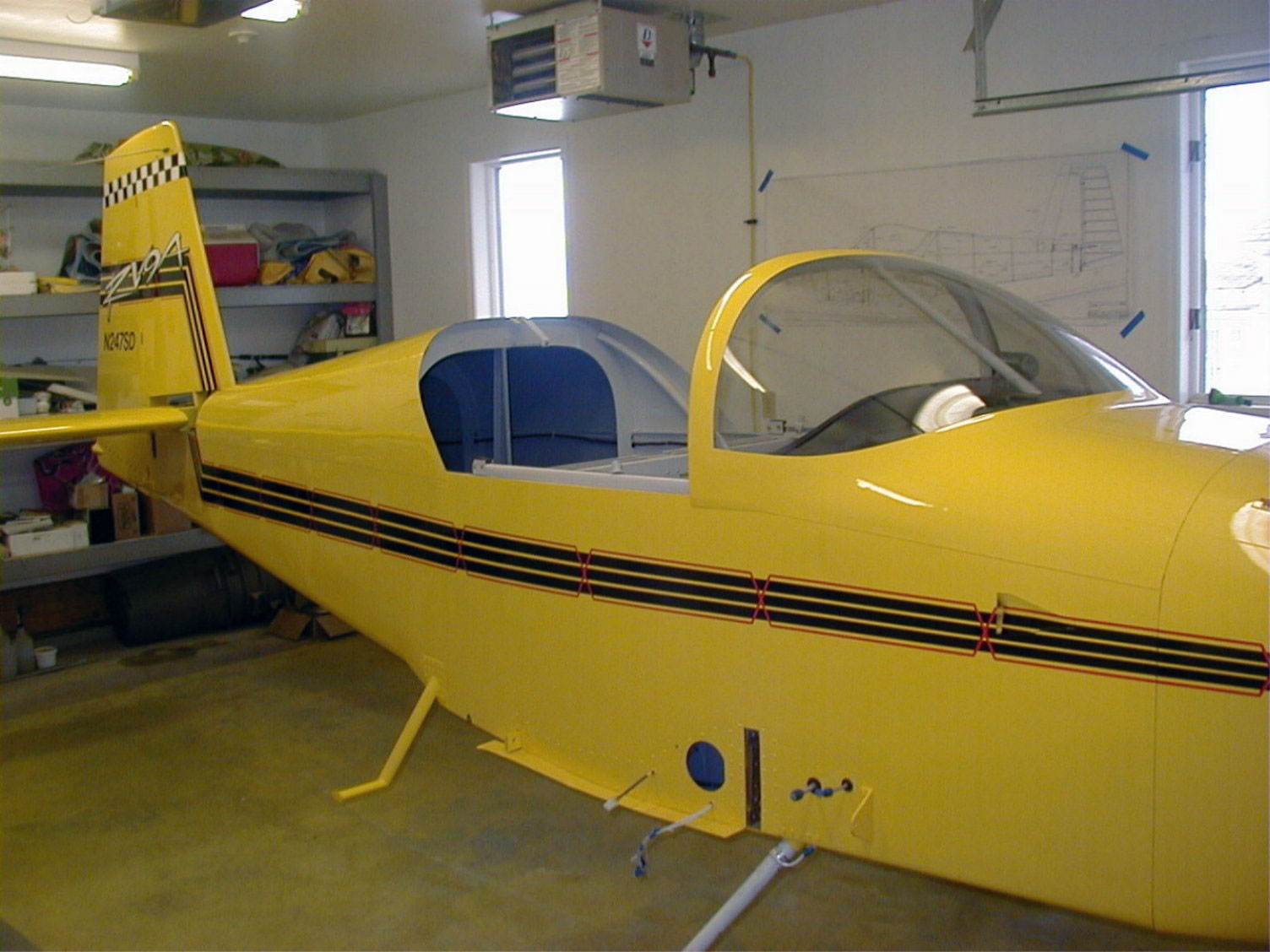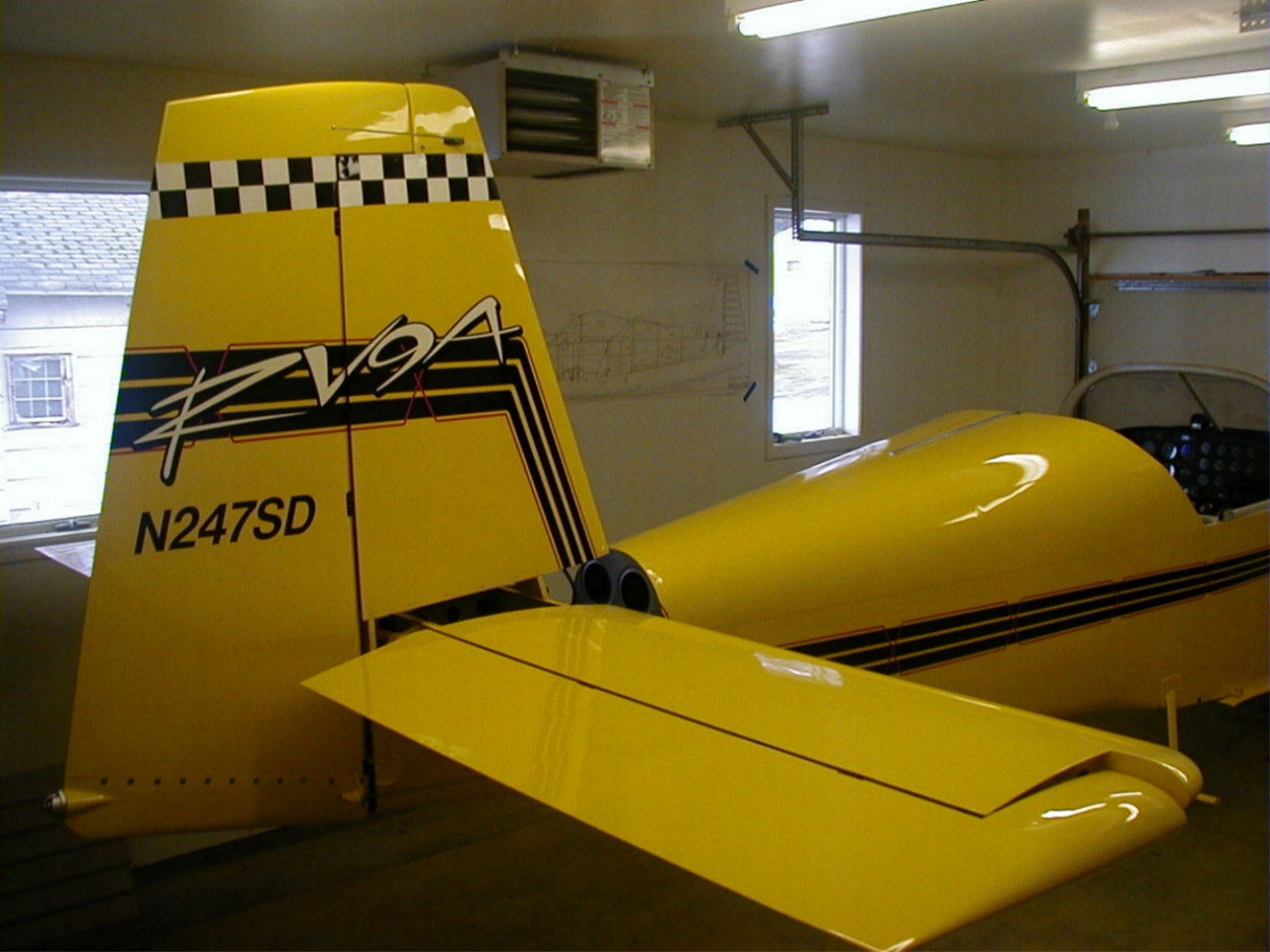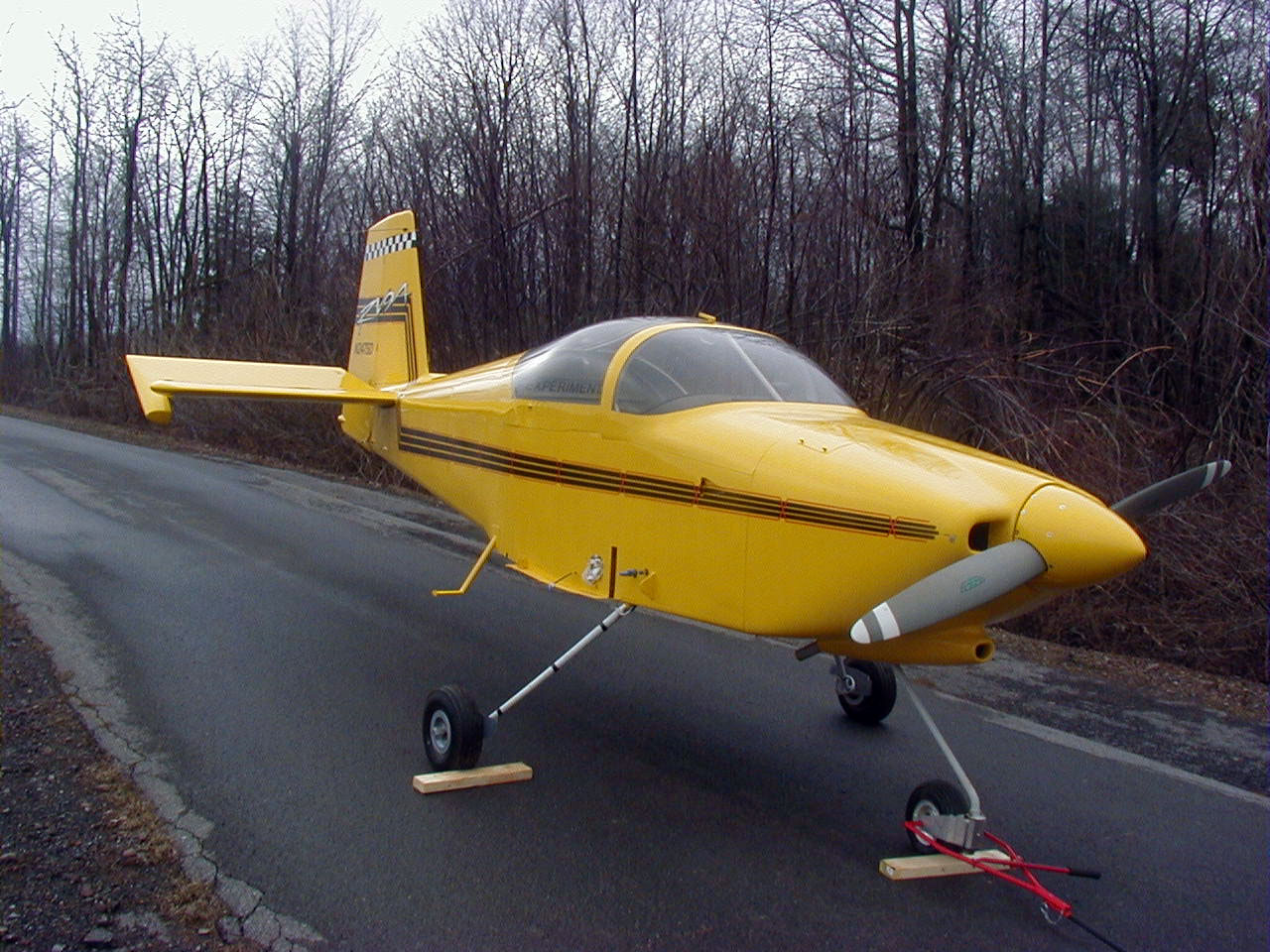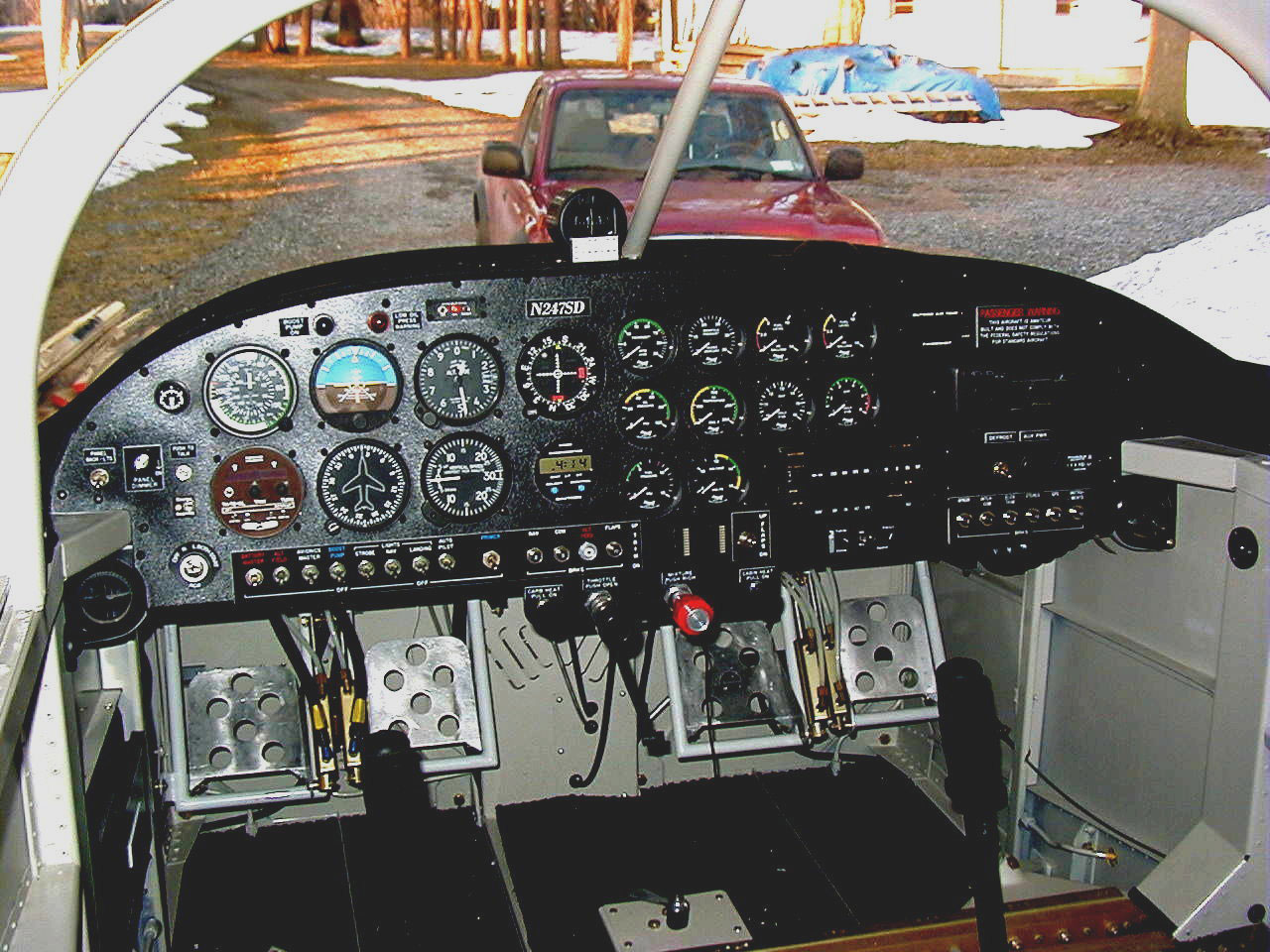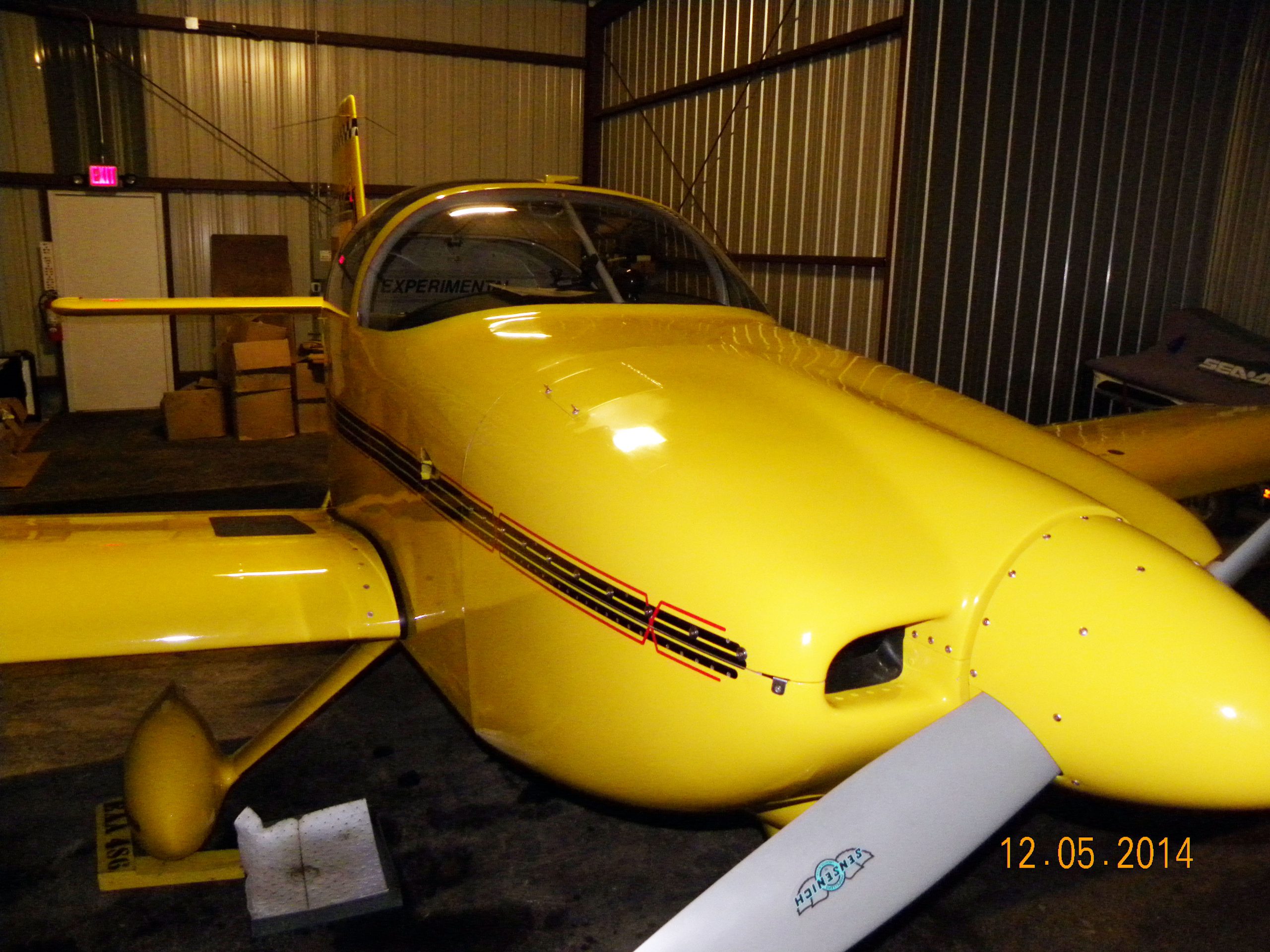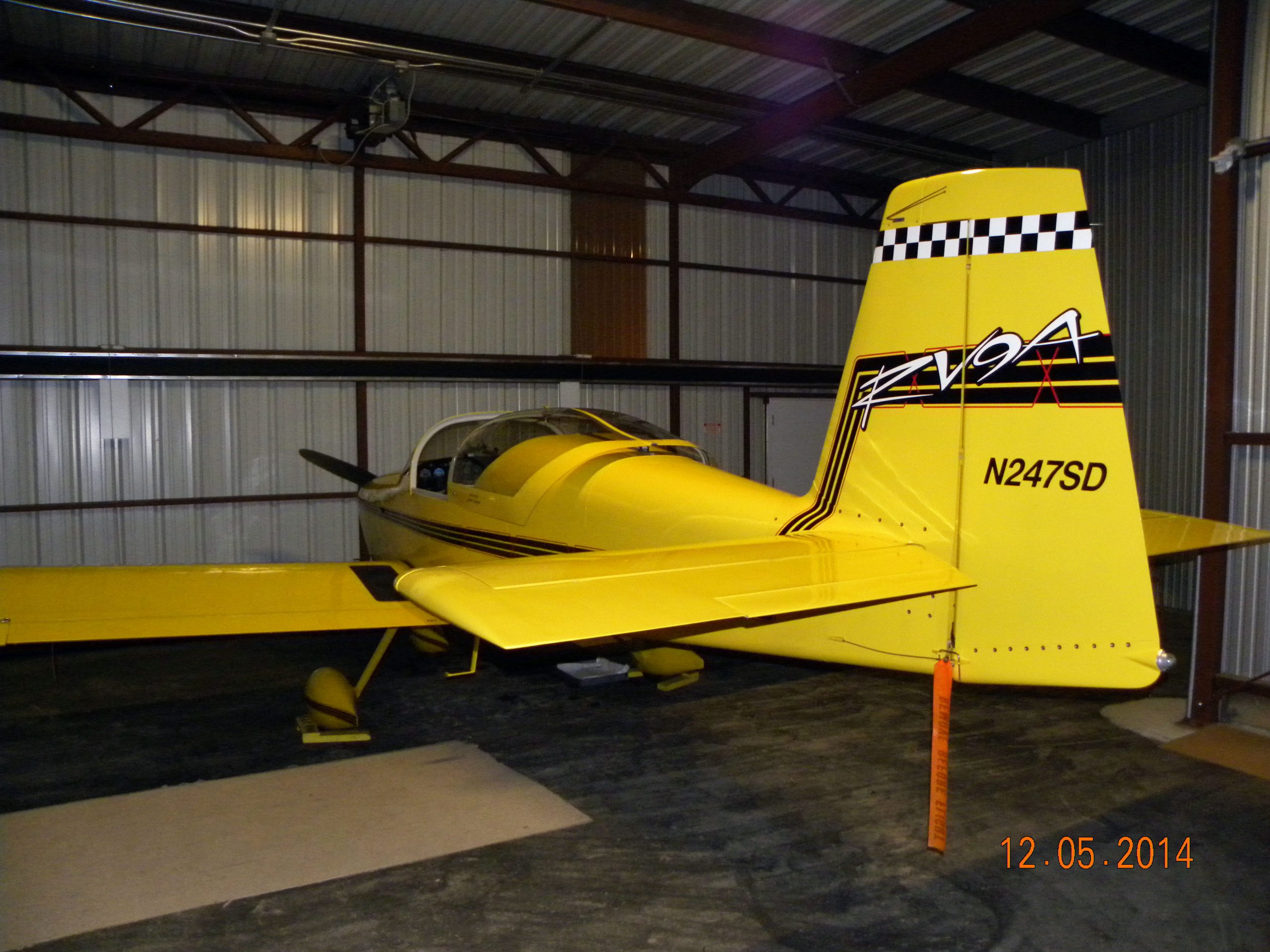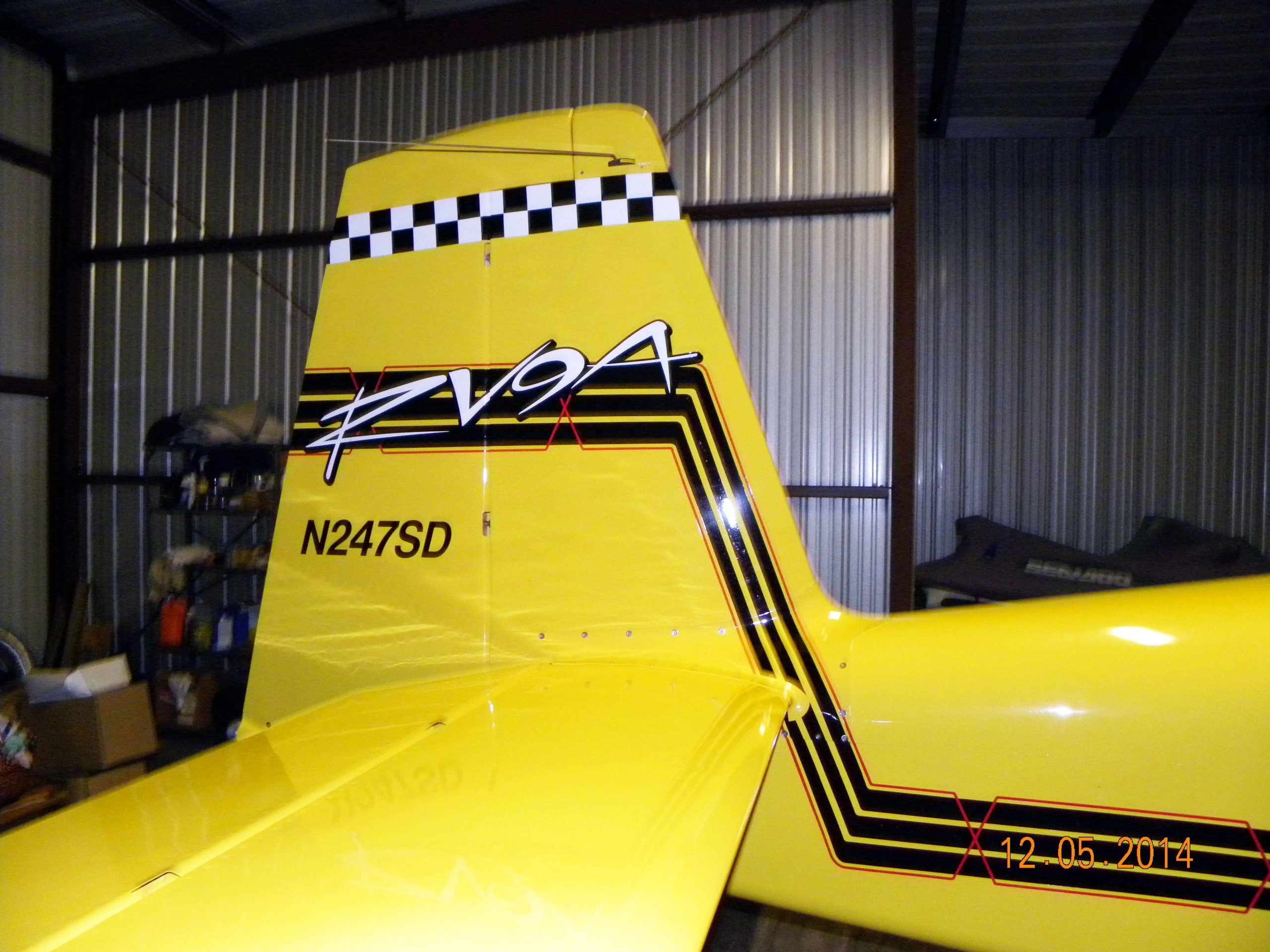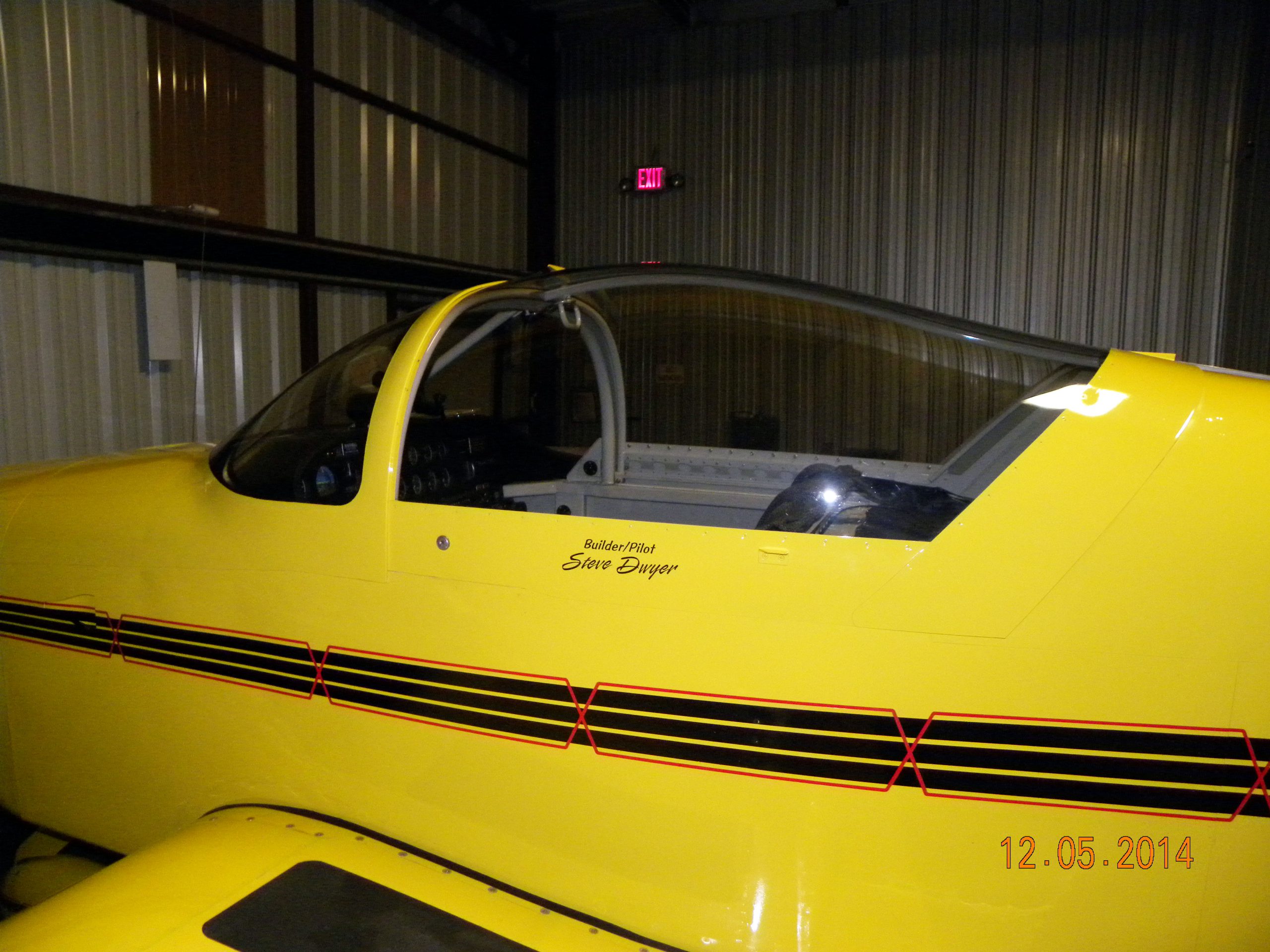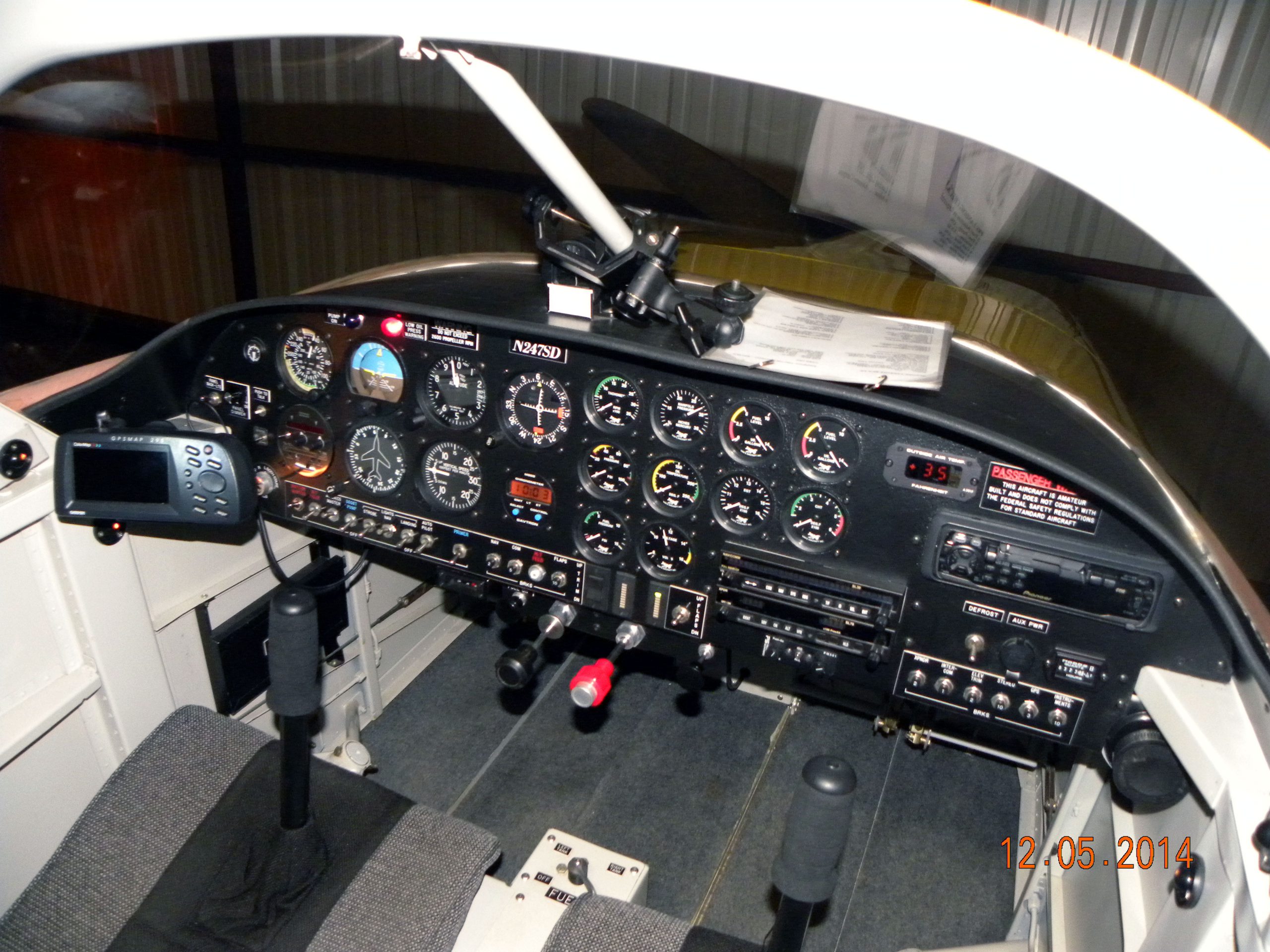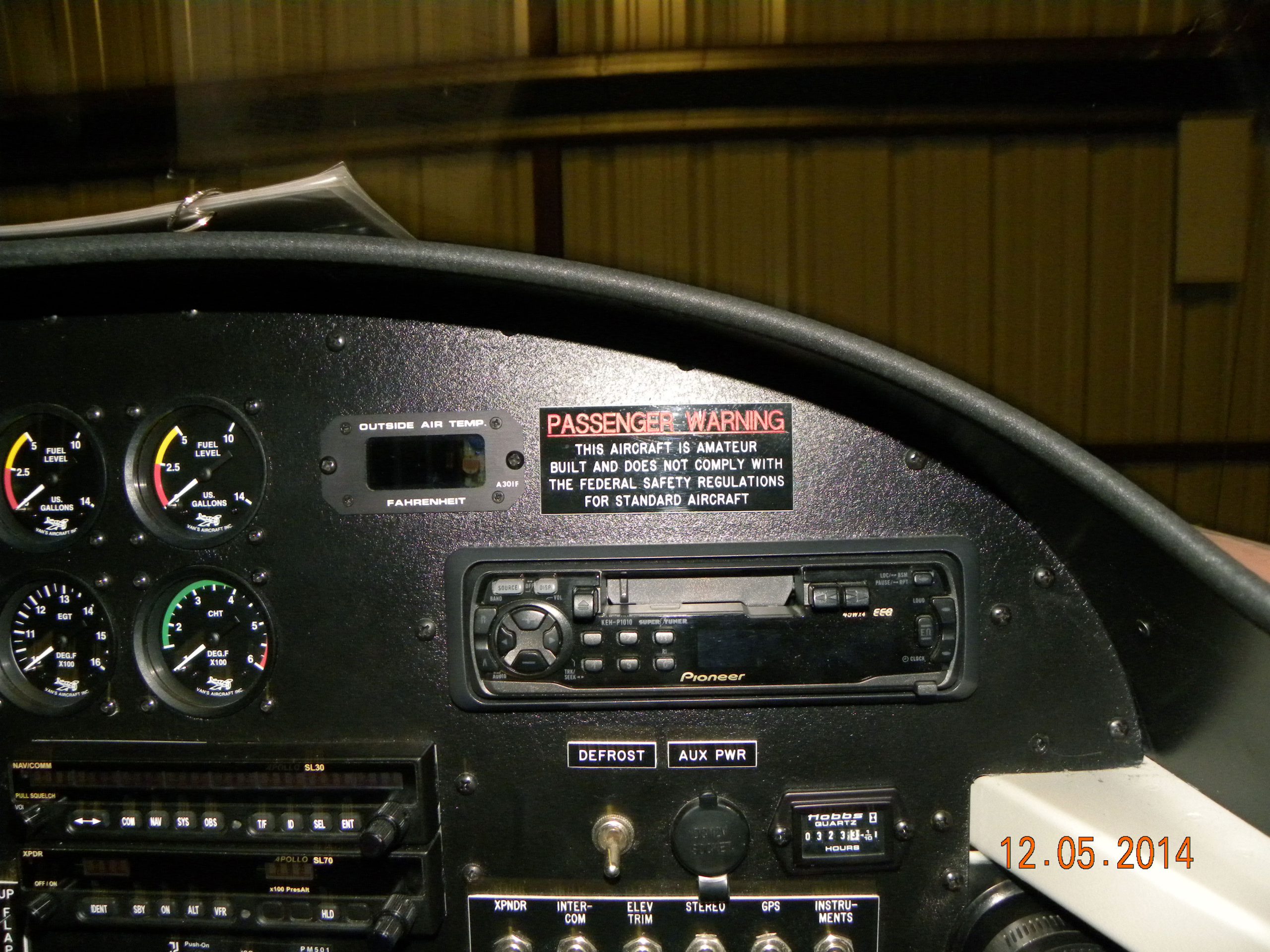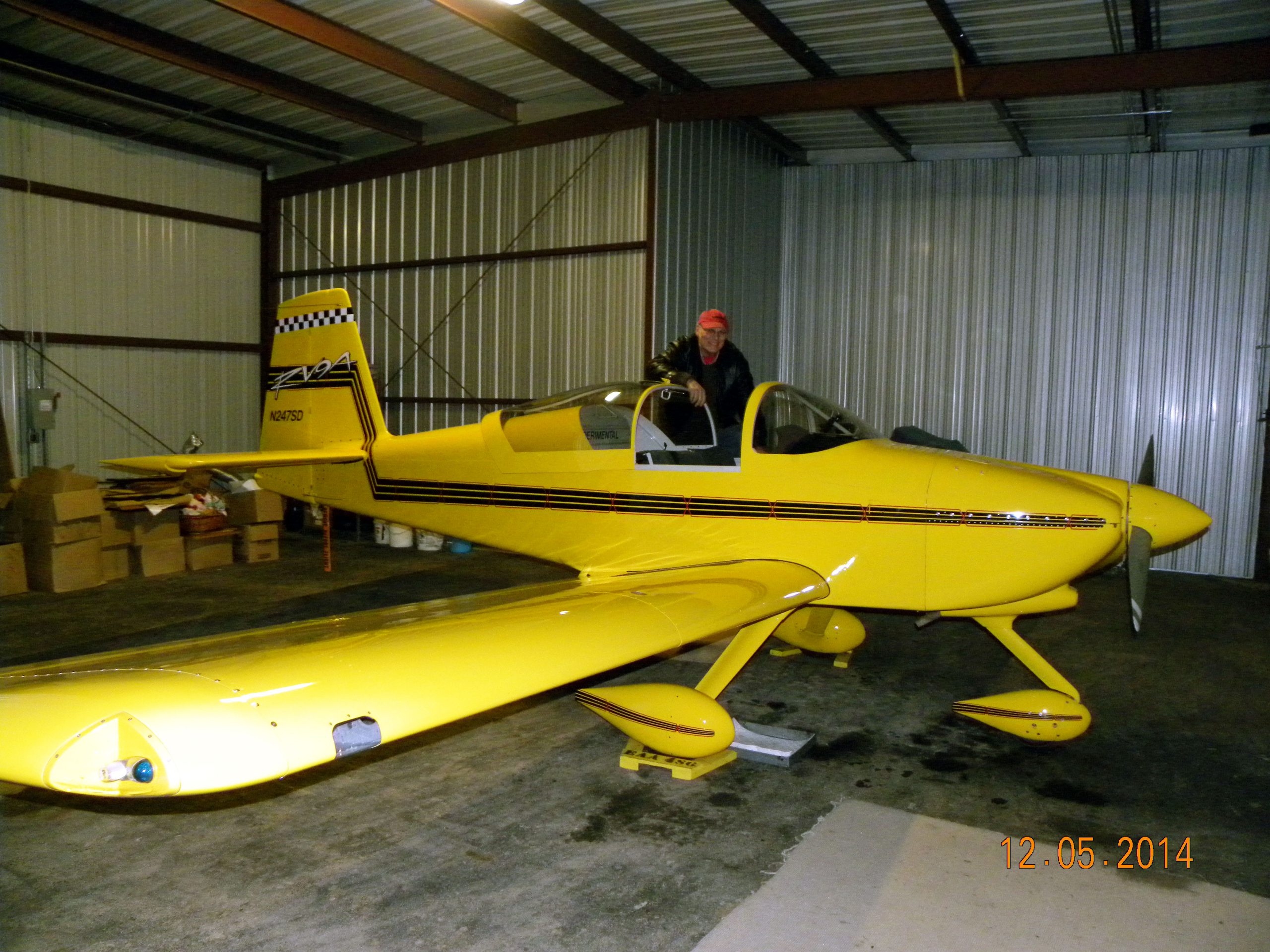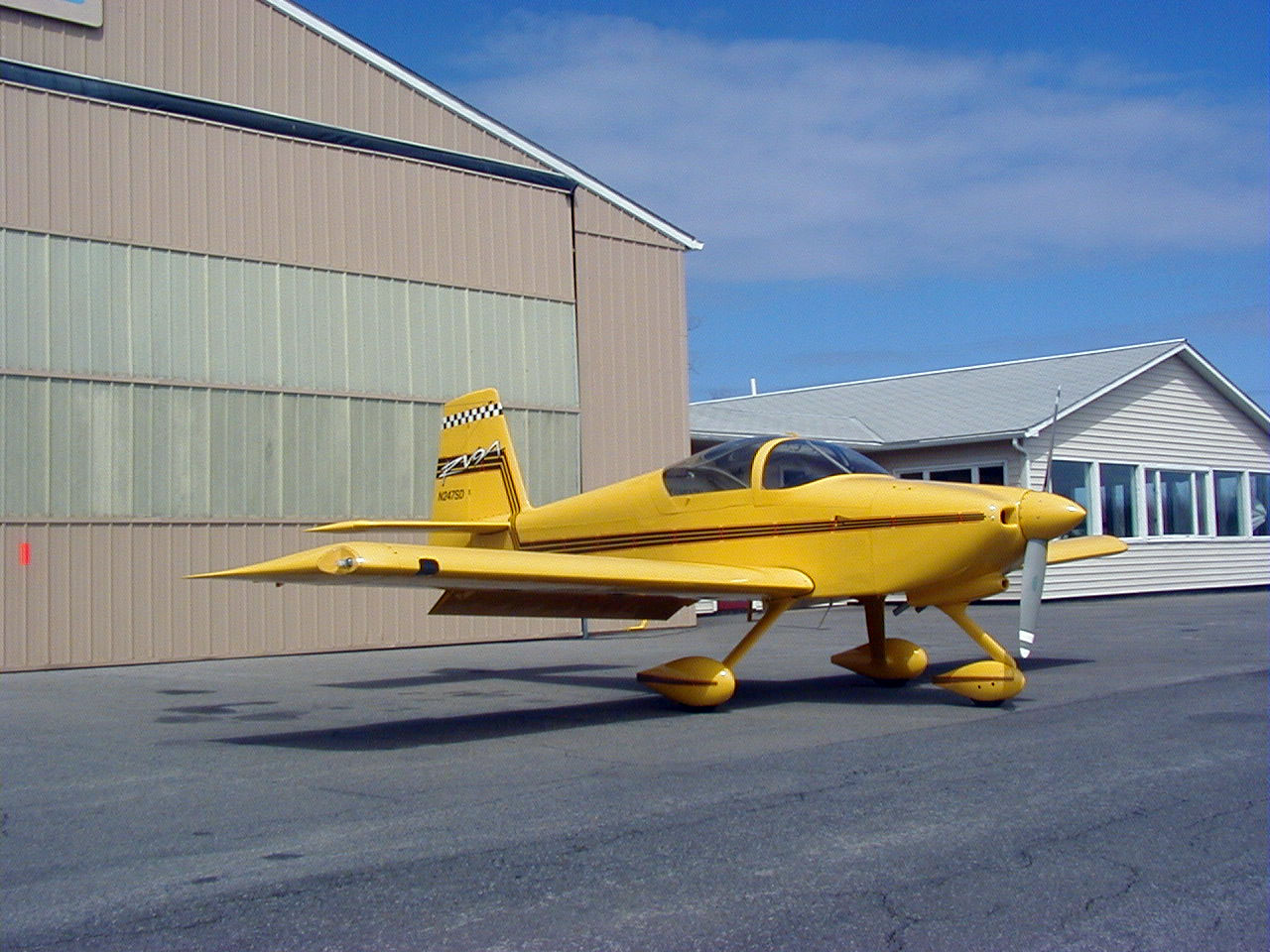 As I mentioned in a recent FlyBoyz post, my control line flying buddy, Steve Dwyer, had invited me to the December monthly meeting of EAA Chapter 486 (EAA) located at the Oswego County Airport in Fulton, New York. After the formal meeting was over, Steve took me on a tour of the EAA hanger facilities and then he took me to a separate hanger where he keeps his own personal plane, an RV-9A. As promised, this post is devoted to Steve and his plane.
Steve's personal plane is a low wing RV-9A. The designer of the line of Van's aircraft, Richard VanGrunsven, designed the RV-9 as a departure from the concepts of the earlier RV series. The RV-9A has the nose wheel tricycle gear while the RV-9 is a conventional tail dragger. The earlier members of the RV series, starting with the single seat RV-3, were all designed to have light handling, aerobatic capabilities along with fast cruise speeds and short field STOL capabilities. The RV-9 was designed from the start as a two-place, side-by-side, touring aircraft and as such it forgoes the aerobatic capabilities and the lighter handling for more stability and economy. As such the max design horsepower is 160.
The RV-9 was the first to use what Van's calls 'matched-hole' components in that airframe parts are formed to the required contour and have all the rivet holes precisely located. The assembly jigs normally used to ensure alignment are not necessary and build time is much reduced.
It took Steve 3 years to build his RV-9A during which he invested a total of 2,450 man-hours constructing the plane, all recorded in a builders log as required by the FAA. During construction, the plane was inspected by several EAA Technical councilors. Following completion, the FAA performed an inspection and issued an Air Worthiness Certificate.
I happen to know a little bit about aircraft construction and I have to say that the quality of Steve's workmanship is nothing less than totally awesome! The plane looked every bit like it was professionally built. I was able to give the plane a pretty good inspection and everything I saw was flawless. Steve's riveting was as good as or better than any I've ever seen…not a dimple or a deformed rivet tail. All the more impressive, is that Steve had never driven a rivet prior to this build. Likewise, the paint job on the plane was gorgeous! No orange peels, no drips or runs, no blushing…just a smooth, perfect yellow surface over the entire plane. That is except for the graphics which were also impressive. I would not have had the patience to do all the layout and taping that Steve did to get the beautiful designs that he painted on this plane. The wiring is also impressive…organized, routed, and tied together neat as can be. No spaghetti wiring on this plane! I cannot emphasis enough how impressed I was with the quality and level of craftsmanship that is displayed in the entire build of this plane…Awesome!
The gallery of photos at the top of this post show some of the awesome craftsmanship that I just mentioned. Steve took the first 4 photos during construction of the plane. The next 7 photos were taken by me during my recent visit. The final photo is of the finished plane proudly on display on the tarmac in front of the EAA hanger and facilities.
Steve now has 303 flight hours on his plane. It cruises at 165 mph @ 75% power with a max speed of 195 mph. At cruise it burns 6.0 gallons per hour of 100 low lead Avgas which is very economical for this speed and performance. Steve says that flying this plane is very comfortable due to its stability and ease of landing. Following are some of the tech specs associated with the plane:
RV-9A

Exterior Dimensions
Span
28 ft
Length
20 ft 5 in
Height
7 ft 10 in
Wing Area
124 sq ft
Weights
Empty Weight
1028 – 1075 lbs
Gross Weight
1600 – 1750 lbs
Loadings
Wing Loading (118, 160hp)
12.9 – 14.1 lb/sq ft
Power Loading
13.6 -10.9 lb/hp
Powerplant/Systems
Engine
118 -160 hp
Propeller
Fixed or C/S
Fuel Capacity
36 US gal
Other
Baggage  (118, 160hp)
75 lbs
Interior Dimensions and Baggage Area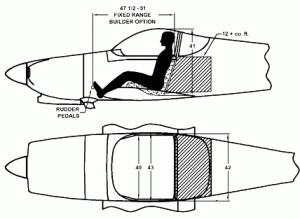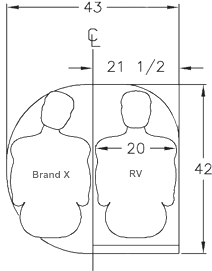 The following is a video of Steve's maiden flight of his RV-9A. The video was taken in 2004 by Steve's son Matt at FZY. Steve says the video is 'Not really clear but has good audio of that ole Lycoming 160 hp firing them off.' Indeed that Lycoming does sound great and is yet another great feature of what is an absolutely beautiful plane!