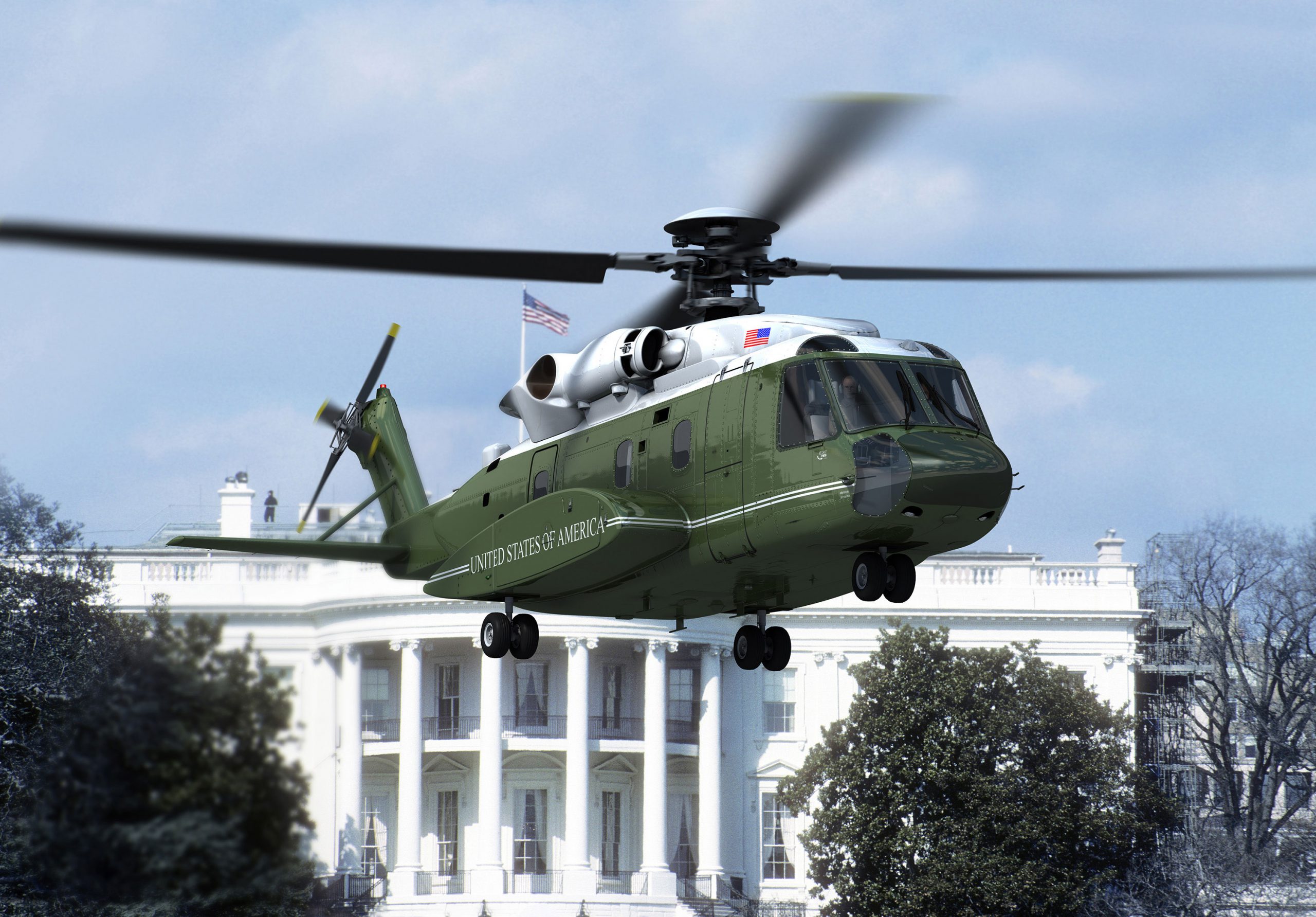 As a former mechanic on Marine One, I have always maintained a particular interest in the status of the Presidential Helicopter Fleet. That is why I was very pleased to hear the recent announcement of the Sikorsky S-92 being awarded the contact as the next helicopter to serve as Marine One.
Capping one of the most contentious and hardest fought competitions for government aircraft ever, Sikorsky and Lockheed Martin secured a $1.24 billion contract to begin building a new presidential helicopter based on Sikorsky's S-92.
The winning team was the only bidder in the latest phase of a decade-long effort to start replacing Marine One, the 1960s-era Sikorsky VH-3D Sea King, with a fleet of modern helicopters. The contract was originally awarded to AgustaWestland of Italy in 2009, but that bid collapsed amid technical difficulties and billions of dollars in cost overruns.
I have some familiarity with Agusta helicopters. They are well engineered and good flying machines. But they are foreign made machines. When it comes to supporting the President of the United States, my patriotism comes full forward and I personally think it is only right that an American based company should be the one to provide this sort of presidential support. Sikorsky has decades of experience supporting the Presidential Helicopter Fleet and has a very well developed operational and logistical support infrastructure to serve the needs of these special helicopters. I have been to the Connecticut facilities where these birds are supported and have experienced for myself the high level of pride and expertise that the Sikorsky workers put into their maintenance and support of this fleet. I cannot imagine anyone else doing a better job.
The Navy contract covers the construction of six helicopters, with the number eventually likely to rise to 21. Sikorsky will build the helicopters in Stratford, Connecticut, while Lockheed Martin will install mission systems in Owego, New York.
Here is a Sikorsky produced video of the S-92. While not specifically about the S-92 in the role of Marine One, this video does portray the capabilities of the helicopter.
To read the full Sikorsky press release about the new Marine One, just click here: Sikorsky S-92 Press Release
If you haven't had a chance to review my previous posts on my experiences with Marine One, you can view them here: FlyBoyz: Marine One