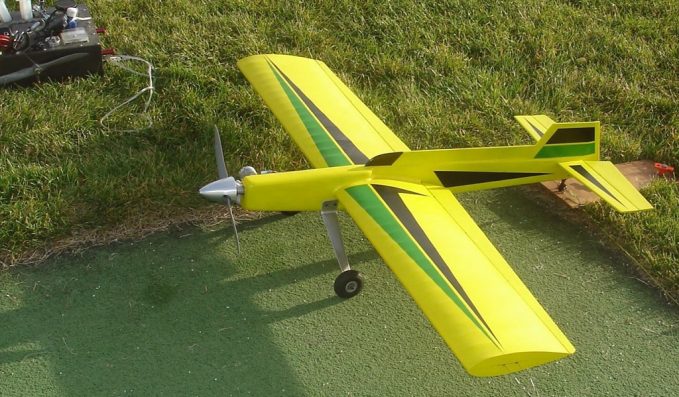 In an ongoing effort to improve our control line flying skills, my flying buddy, Steve Dwyer, and I decided that we needed to advance to the next level of airplane. We've essentially been flying entry level planes such as Ring Masters, Flite Streaks, and other 1950's designed entry level planes. These planes have served us well but they lack the aerodynamics needed to help us advance our flying skills. We collectively decided that the SIG Twister would be that next step for us. So we decided that we'd each build a Twister. And we decided that we'd build them as 'twins' with similar but opposite color schemes.
The paint job we decided on is similar to the one in the Twister photo included at the top of this post. That plane belongs to neither of us, but is serving as a color model for us to follow. Steve will be painting his Twister to match the one in the photo. Mine will be the inverse color scheme with yellow and black trim over a green plane.
Almost as soon as we decided to do the joint builds, our build paths started to diverge. I determined that I wanted a 'quick build' utility plane that I wouldn't be afraid to fly and experience the hard knocks with that learning new stunts inevitably entails. So, my build route encompasses a stock, straight out of the kit box plane covered in MonoKote. Nothing fancy, just something capable and utilitarian.
Steve has taken a different route. He decided that he wanted to maximize the performance of his plane while also advancing his building and finishing skills to the next level during the build. So, he had decided to build a 'Fancherized' Twister which incorporates several design and build modifications meant to maximize the aerodynamic and thus flying capabilities of a basic Twister. From a building standpoint, he decided to cover his plane with silk (wings) and silkspan (fuselage/tail) and apply a dope finish to it. He chose silk for the wings in an effort to provide a more durable covering to better withstand any abuse from the grass fields we fly from.
Our intent was to start building these planes as soon as the weather drove us indoors at the start of the winter building season. On my end, that plan came to a screeching halt with the unexpected death of my son Corey. Since that event, I have found it hard to focus the time and energy needed to begin a new build but decided that with winter approaching an end and the new flying season almost upon us, I needed to power thru the build if I was going to have a new plane to fly this season. So on March 1, I started the build. Currently as I write this, the wing is almost ready for covering (MonoKote).
For his part, Steve also got a later than expected start on his build but by January he was in full build mode. In fact, besides the Twister, he has also been building a new ME-109 at the same time. The ME-109 will be the focus of a separate, future FlyBoyz post. As of this writing, Steve's Twister is built and ready for final color dope. Only the weather is standing in the way of Steve completing his plane. He will be applying the dope outdoors but needs to wait on weather conditions suitable for that.
Steve has done a good job documenting his Twister build and all the following photos are of his build to date. My hope is to have Steve write up a description of his build and then feature that as a Guest Post here on FlyBoyz.
This post is kind of a 'quick and dirty' report as to what has (or more appropriately, has NOT) been going on. I will feature more Twister posts here on FlyBoyz as we finish our planes and then fly them, so stay tuned!
The following photos are of Steve's 'Fancherized' Twister build to date:
(Click on photos to zoom in on them)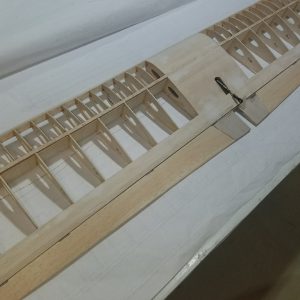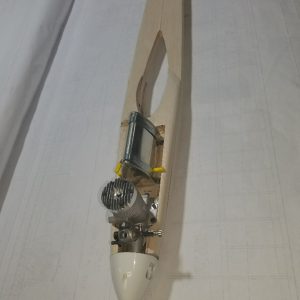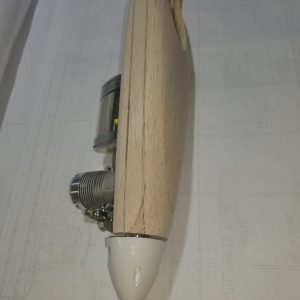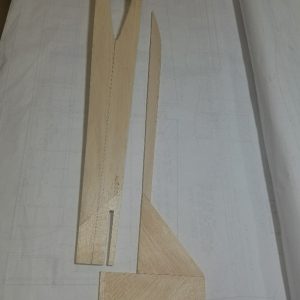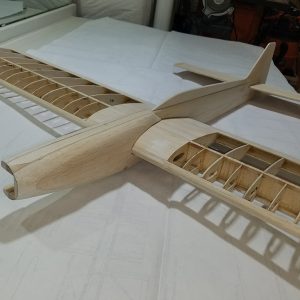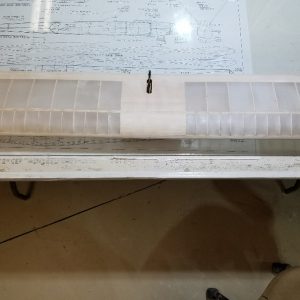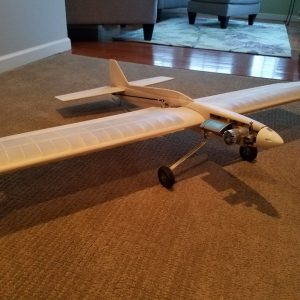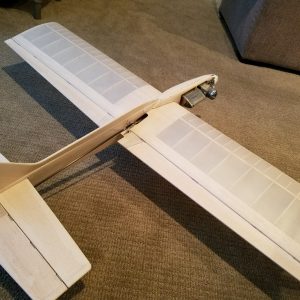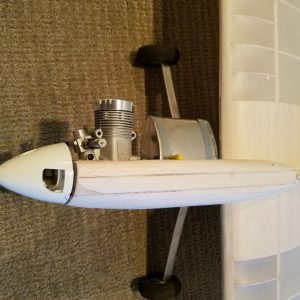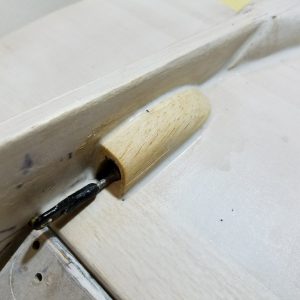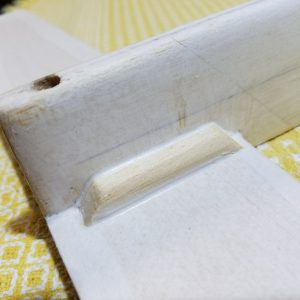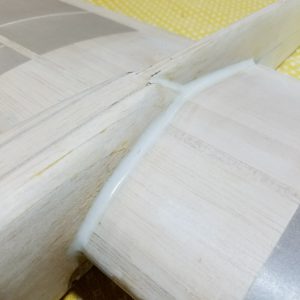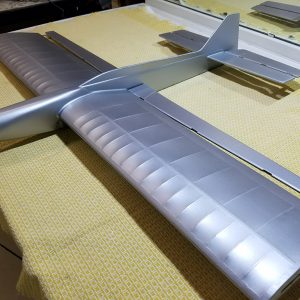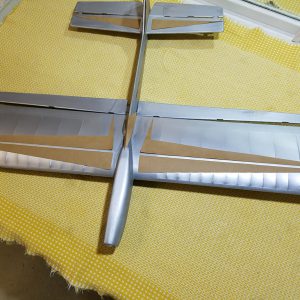 P.S. Did I mention that Steve is developing into a pretty good model airplane craftsman? Just don't tell him I said that…his head is already big enough!