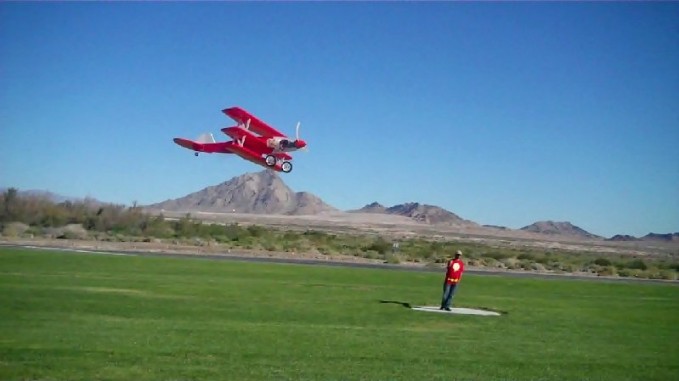 I recently received a request from John Cralley to help give a boost to an event he is involved with. Since I am a big fan and proponent of Control Line, I was happy to help promote the Ringmaster Fly-A-Thon here on FlyBoyz! Below is event information provided by John along with a recent Ringmaster video I added in for your viewing pleasure. Be sure to mark this event on your calendar and help set a new record for recorded Ringmaster flights!
---
Announcing the 7th Annual Worldwide Ringmaster Fly-A-Thon!!
October 4th & 5th, 2014
Dear fellow model airplane flier,
You are invited to join us by flying for our 7th Annual Worldwide Ringmaster Fly-A-Thon!. We at the Brotherhood of the Ring sincerely hope that you will help us set a new record number of Ringmaster flights this year!!
As you may know the Fly-A-Thon is sponsored by the Brotherhood of the Ring, a forum devoted primarily to the wonderful old time Ringmaster control line model airplanes. http://www.brotherhoodofthering.info/.
If you are not a member of the Brotherhood of the Ring Forum, I urge you to take the time to register at the above link and check out the world of information and the friendly fellow control line modelers you will find there.
The Fly-A-Thon is a non-competitive event to honor the plane that many of us older USA modelers flew back in the 50's, 60's 70's and 80's.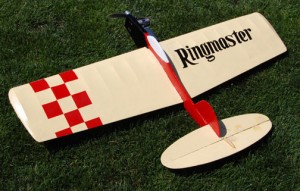 Simply stated, we want to see how many Ringmaster flights can be recorded over a single weekend! The first weekend in October (10/4-5/2014). Last year we recorded 2,334 flights (a new record) in a number of different countries worldwide. Recruiting new people to join control line model airplane hobby is an important aspect of this event! The official rules can be downloaded from the first post at this Facebook address: https://www.facebook.com/groups/RingmasterFlyAThon/
We hope you will join us this year and have fun flying your Ringmasters along with fellow modelers around the World!!
Regards,
John Cralley AMA 52183 (for the Brotherhood of the Ring)
---
Video of a young pilot's first time flying the Ringmaster he recently rebuilt. This model was flown on the control line circles at Joe Nall 2014.