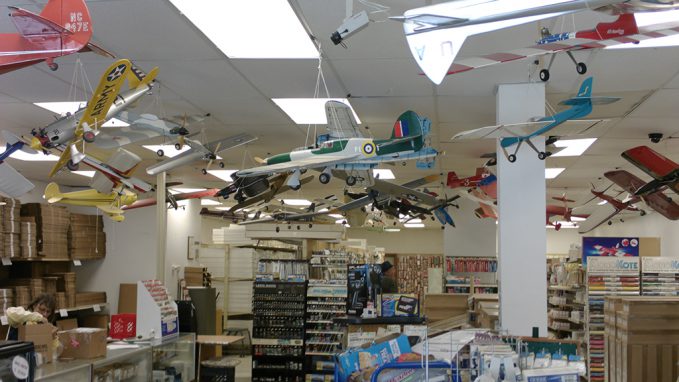 This is the third in a series of FlyBoyz posts relating what I saw and did at the 23rd. Annual Brodak Fly-In in mid-June.
Located next door to the Brodak Manufacturing Facility in Carmichael, Pennsylvania is the Brodak Hobby Shop. All the items produced in the Brodak Manufacturing Facility are distributed through the hobby store in addition to a large variety of model parts and accessories from other hobby manufacturers.
While I was at the Brodak Fly-In, I stopped into the hobby store a few times to survey all the model plane goodies and to make a couple purchases. Presented below is a photo gallery of some of what you will find by strolling up and down the aisles in the store.
If you are ever driving through Southwestern Pennsylvania, I would highly recommend you make some time to visit this great Hobby Store!
(Click on photos to zoom in on them)