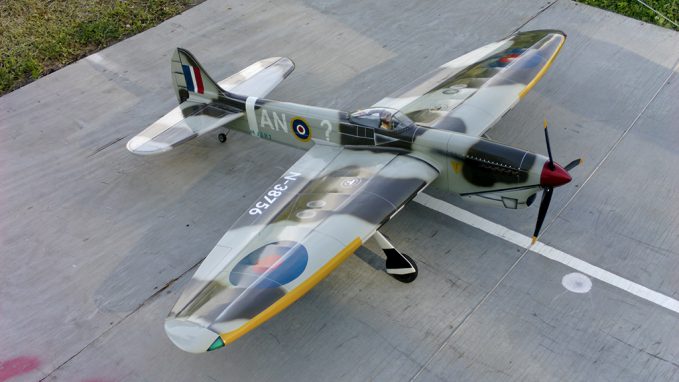 This is the fifth and final post in a series of FlyBoyz posts relating what I saw and did at the 23rd. Annual Brodak Fly-In in mid-June.
My first full day at Brodak was devoted to Classic Stunt. There was a full array of classic stunt planes on display and flying all day long. I have put together a video with photos of some of the planes I saw that day.
I was also treated to a special plane which was being unveiled at the 2019 Brodak Fly-In…Gary Lutz's beautiful Hawker Tempest. This was the first Concourse Award level plane that I have seen in person and it was truly spectacular! I have included photos of Gary and the Tempest in the video.
Towards the end of the afternoon, I came upon a contest already in progress…the Sportsman-Expert Clown competition. This is a wild event with 4 pilots flying in the same circle at the same time. I have included a portion of that event in the video.
So without further delay, here is a video of all the above. Enjoy!
This post ends my series of reports on the 2019 Brodak Control Line Fly-In. Hopefully, you have caught a sense of how fun this event is and will consider attending next year, either as a spectator or as a contestant. For myself, I'm looking forward to next year when I might even step into the circle as a contestant!