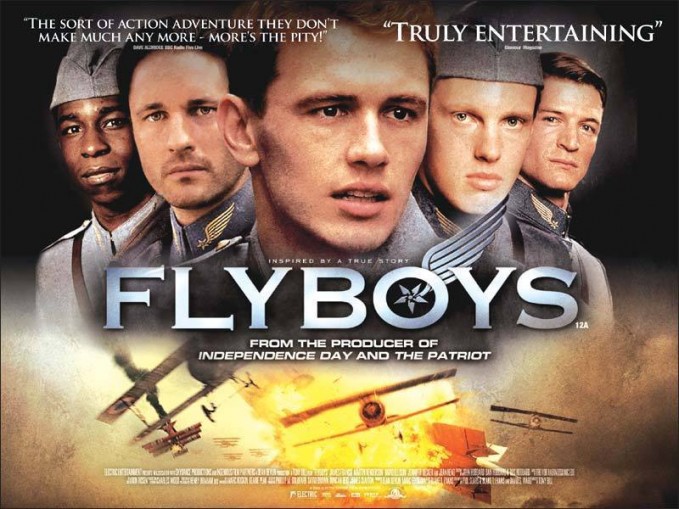 WOW…how did I ever miss this one?! It has been brought to my attention that FlyBoyz is missing FLYBOYS!
Yep, there is no link on this blog to the great WWI aviation movie that it is 'loosely' named after! I guess it just never occurred to me to offer all my readers an easy, convenient link to this great movie. I own the DVD and typically watch the movie on an annual basis (I think I'm due again) but there may be FlyBoyz readers who don't have the DVD. Obviously, given all the online video streaming options available, there are other ways to view the movie, but I think it is time to add one more viewing option to that… FlyBoyz!
My thanks go out to FlyBoy Shane O'Neill for 'graciously' pointing out this oversight to me! This post will now rectify that hideous oversight. Enjoy the movie!
(P.S. To watch the movie, you will need to click through to YouTube from the below movie graphic)