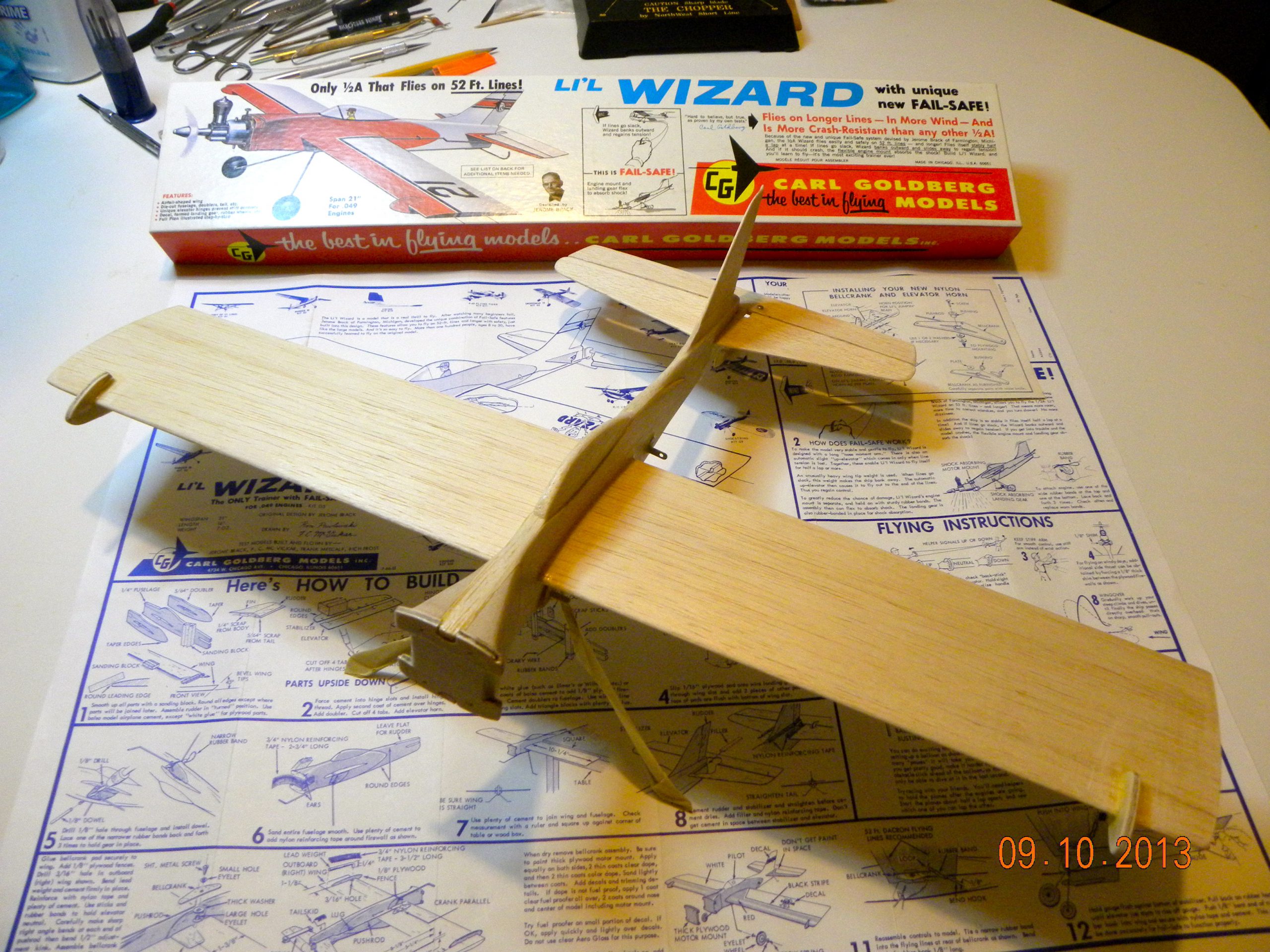 It's been a while since I worked on the Li'L Wizard (I've been busy creating this blog!).
Tonight, I finally managed to add the final coat of white dope which forms the base color for a majority of the model. The wings, fuselage, and horizontal stabilizer will all be white and blue, therefore, the white needed to go down first. The nose is solid blue so it did not need a base color which is why it appears mostly unpainted in this photo.
Once the white dope has dried overnight, I will tape off the areas to be painted blue and then spray a light coat of clear dope over the edges of the tape so as to seal them and keep the blue color coat from seeping underneath the tape. Then I can shoot all the blue.
I am using a Pasche double action airbrush for this painting but I have found out that colored dope does NOT like to be airbrushed as it is very thick. The dope needs to be thinned about 75% and then the air pressure cranked up to 45 PSI in order to get it to spray. Then, with the dope thinned so much, it takes many coats of spray to get a good color cover. I will need to find other options for spraying colored dope should I elect to do more of it on future models.