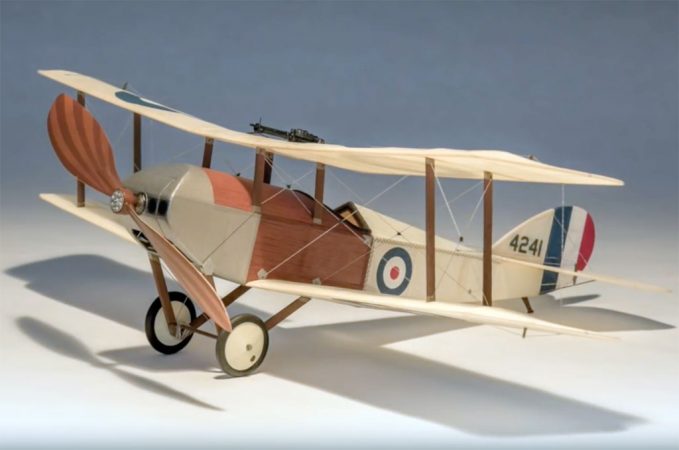 In keeping with my love of model building, I have, from time to time, featured a few time-lapse model building videos here in FlyBoyz. I really enjoy the build videos associated with rubber-powered free flight planes because to me, building one of these planes borders on artwork. It takes a real craftsman to work with the delicate structures and fine details associated with these small planes. One of the true craftsman of this model building art is Tom Hallman. And much to my pleasure, Tom has a YouTube channel on which he features videos related to the building, trimming, and flying of his rubber-powered model airplanes. Tom's YouTube channel is listed under the name maxfliart. You can subscribe to his channel and be informed of new videos whenever he releases them.
In the meantime, here is one of Tom's recent time-lapse videos in which he presents a start to finish slide show of his build of a model along with a short test glide of the finished plane. The model he built is a 13″ wingspan Martinsyde S.1. Completed weight of the model came in at 11.5 grams. Models in this wingspan and weight category are referred to as Peanuts. Two other Peanuts show up in the video, the Martinsyde Buzzard and the Mitsubishi 1MF1.
You can find more information about rubber-powered modeling at these websites:
Be sure to check out Tom's YouTube channel and enjoy the video!