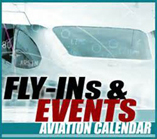 February 1, 2014 — Syracuse, NY
(C) MODEL AIRCRAFT FORUM AND INDOOR FLY IN
Indoor electric micro flying in 80×80 gym. Separate room for static displays, swap shop, information sessions, vendors and food. A great mid winter activity.
Aero Radio Club of Syracuse
Syracuse Thunderbirds Aero Radio Society
Central New York Indoor Flying Society
Jointly Present the 18th Annual
MODEL AIRCRAFT FORUM
and Electric Fly-In
[Swap Shop too!]
Saturday, February 01, 2014
9 AM to 4 PM
at
Syracuse Academy of Science Charter School
1001 Park Avenue, Syracuse, New York, 4 blocks from Hiawatha Exit off 690 East
AMA Sanctioned! AMA license required to fly!
ELECTRIC and RUBBER FLYING HELD IN 80' x 80' x 24' INDOOR FACILITY
in separate large room
AIRCRAFT STATIC DISPLAY and Swap Shop (no commission)
STARS/ARCS FLIGHT SCHOOLS and RC FLIGHT SIMULATORS
HOBBY VENDORS and WALT'S HOBBY SHOP
Concession Stand open all day!!
Raffles held through out the day
(Prizes Donated by Vendors and Manufacturers)
Admission – $4.00
Children 6 to 12 – $1.00
Children 5 and under – free
For more information, contact:
Peter Seiffert at 315/635-6370 or Herb Ziegler at 315/638-2824
pseiffert2@gmail.com and herbz1957@yahoo.com
Bring your Indoor Aircraft and Fly with Us