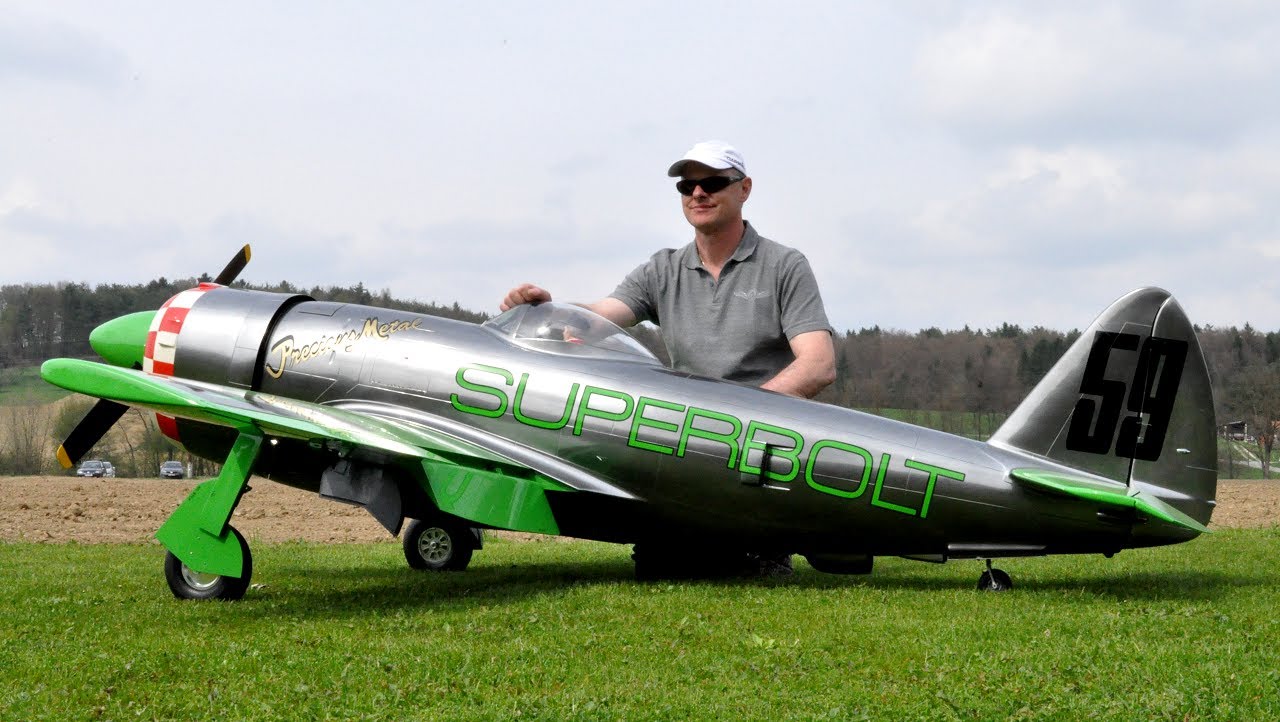 The P-47 Thunderbolt is one of my favorite aircraft and this one is awesome! So much so that I have included two videos of this plane!
I love the paint scheme used on the model and the engine sound…well. you just gotta hear it for yourself!
In the first video, I really enjoyed the scene of the plane on final approach coming straight in on the camera with landing lights on and flaps down (4:15 min./sec. into the video). An awesome view of the plane! The second video features some wonderful close up views of the plane as well as a couple great high-speed fly-bys.
This model is from the same Austrian group that was featured in the B-17 video (19 ft. B-17 "Flying Fortress" (Aluminum Overcast)) that I posted back in September. In fact, the builder and pilot of the B-17 can be seen (in the gray sweatshirt) at the beginning of the first video helping to hold down the P-47 during its' engine run-ups. These guys know how to build and fly model planes!
Enjoy this P-47's maiden flight in the first video. Then check out the second video…and feel free to comment here on FlyBoyz!