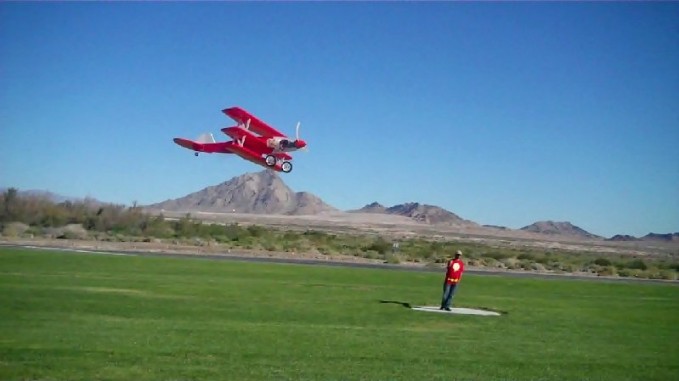 There is certainly a lot of interest in the Ringmaster 2014 Fly-A-Thon. This can be seen by the number of views of the original FlyBoyz post about this event. That original post currently ranks as the 3rd. most viewed post on FlyBoyz! Thank you to everyone who has helped spread the word about this great event.
For those that are interested in participating, I am presenting the 'Rules' for the event for your use. You can click on the image below to get a larger view of the rules or you can click on the link below which will take you to a PDF which you can print out.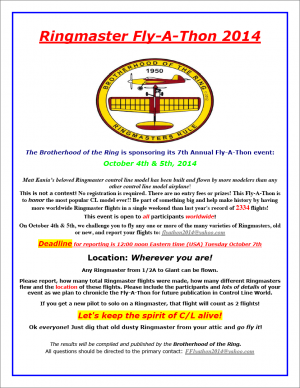 Click here for a PDF version of the rules that you can print out: Ringmaster 2014 Fly-A-Thon RULES
Once the flight results are in and tabulated, I will post them here on FlyBoyz for all to see. So let's crank up those engines and have a great time flying those Ringmasters!