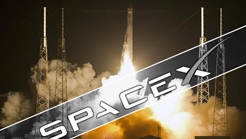 SpaceX has done it again with their successful launch tonight of a Falcon 9 v1.1 rocket. Tonight's launch from Cape Canaveral is their second successful Falcon launch in less than 2 months coming just 34 days after the previous launch! The rocket blasted off from SpaceX's launch pad at Cape Canaveral, Space Launch Complex 40.
This was the eighth Falcon 9 launch, the third using the upgraded v1.1 rocket, the third commercial flight for SpaceX as well as the second to Geostationary transfer orbit.
After four years with no commercial satellite launches from Cape Canaveral, today's mission is the second in a month from SpaceX.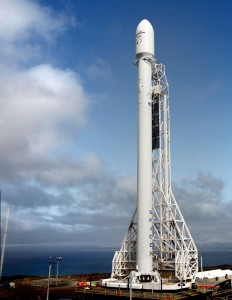 The rocket carried the Thaicom-6 satellite for the Thaicom Public Company, headquartered in Bangkok, Thailand. The Thaicom-6 satellite was deployed and will be positioned at 78.5 degrees East. It will transmit from it's 18 active C-band transponders and 8 active Ku-band transponders.
The Thaicom 6 satellite is Thaicom's third, and will orbit 22,000 miles above the equator.
Weighing about 7,300 pounds at liftoff and designed to last 15 years, the satellite built by Orbital Sciences Corp. will provide high-definition television service to parts of Southeast Asia and Africa.
FlyBoyz offers its congratulations to Elon Musk and his band of Rocket Boy's!