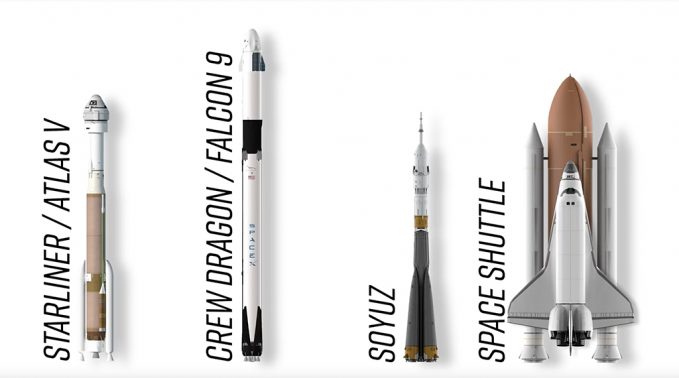 It has been quite a while since I've featured any videos of SpaceX here on FlyBoyz, however, with all the current activity surrounding the upcoming launches of both the SpaceX Crew Dragon and Boeing's new Starliner crew vehicles, it's a good time to get caught up!
Presented here is an excellent video which both describes and compares the different approaches to a crew vehicle taken by both SpaceX and Boeing. Both companies will be flying their respective crew vehicles after completion of testing. A week ago, SpaceX successfully completed the first (unmanned) test of their Crew Dragon vehicle. Boeing is not far behind with their first test and over the next few months more test missions will be launched by both companies all leading up to crewed missions in the near future.
This video is full of great tech info and has some really great graphics to go along with it. Enjoy!
---