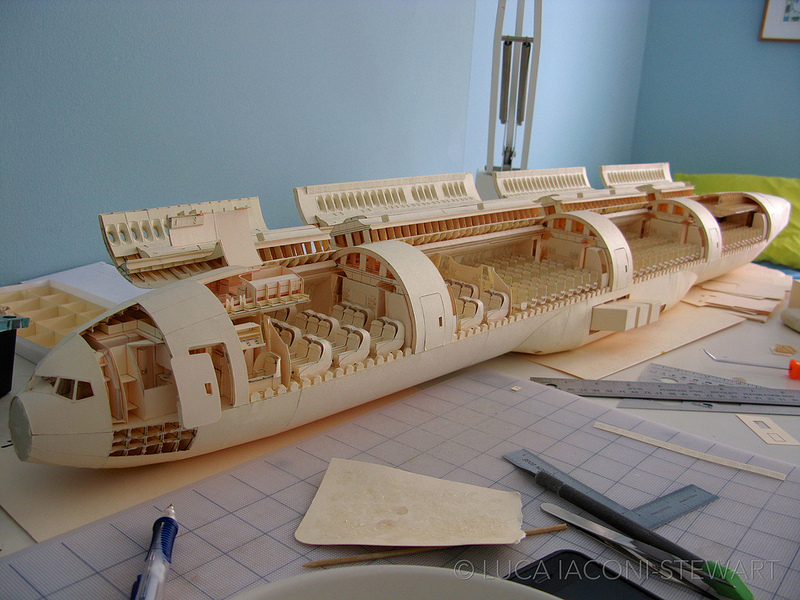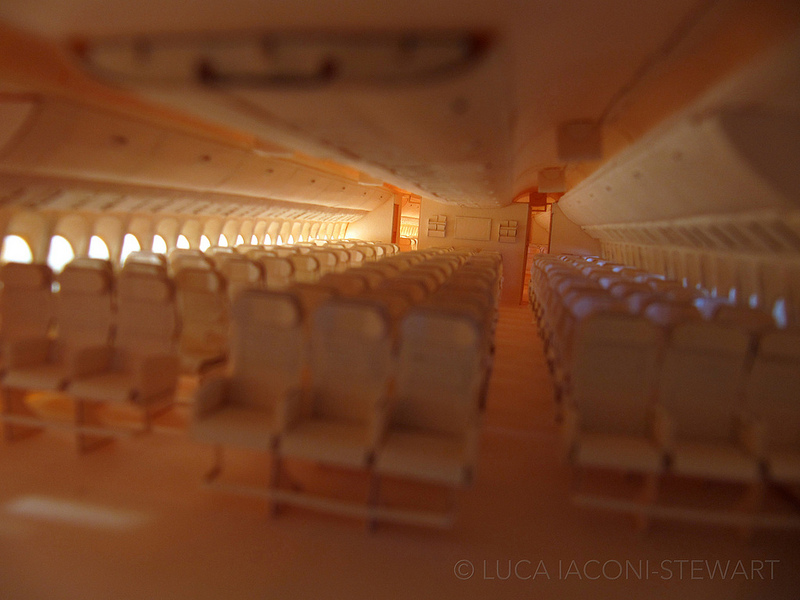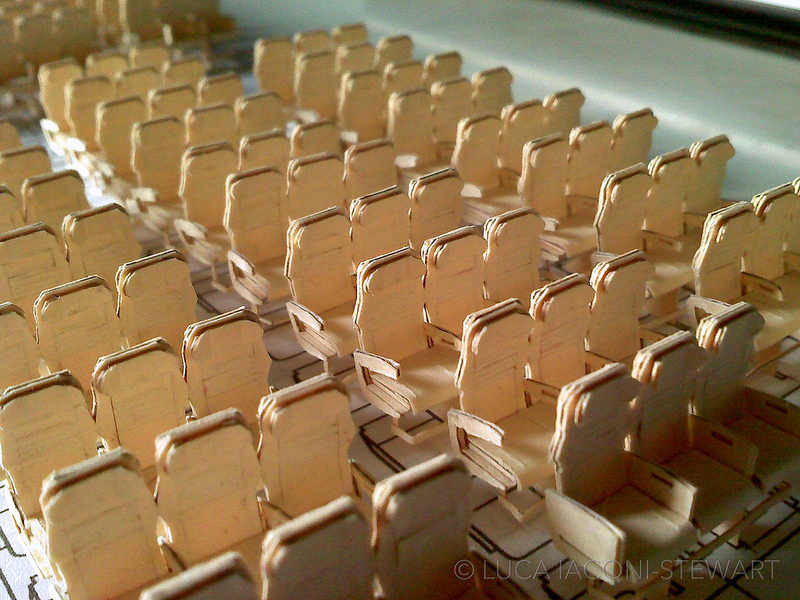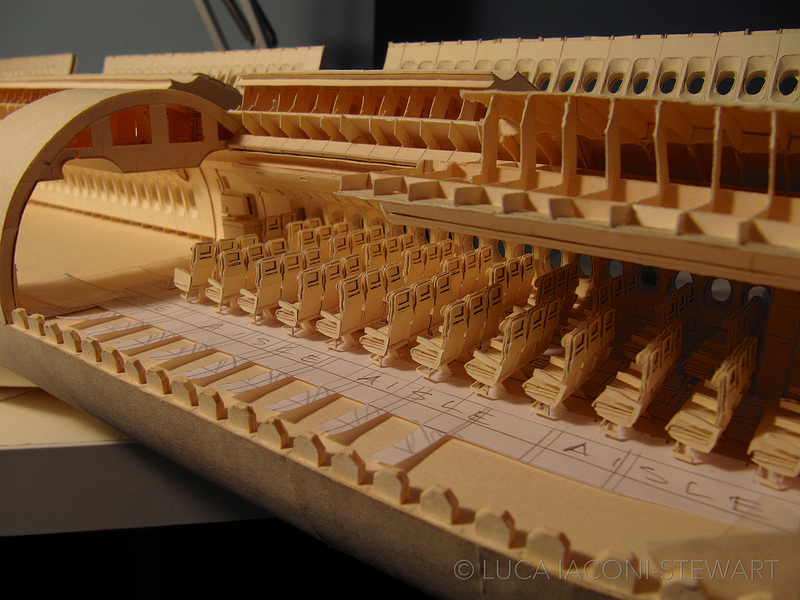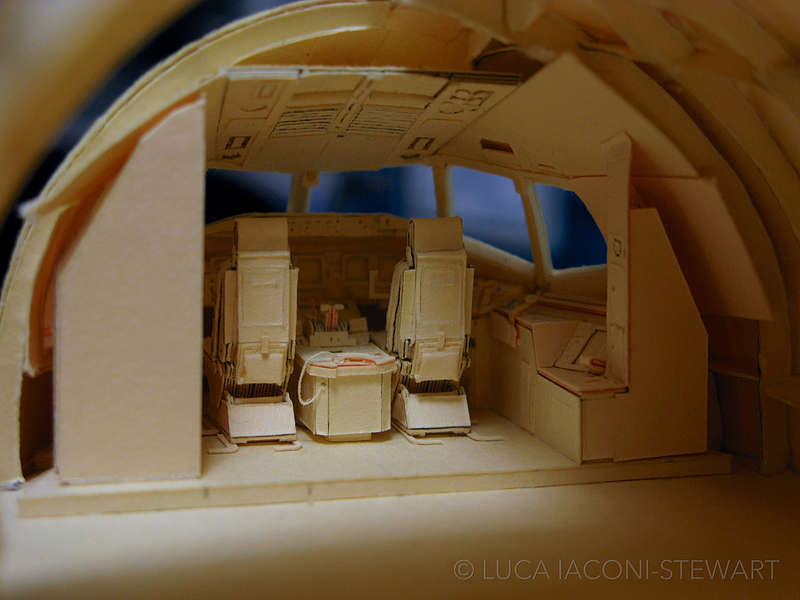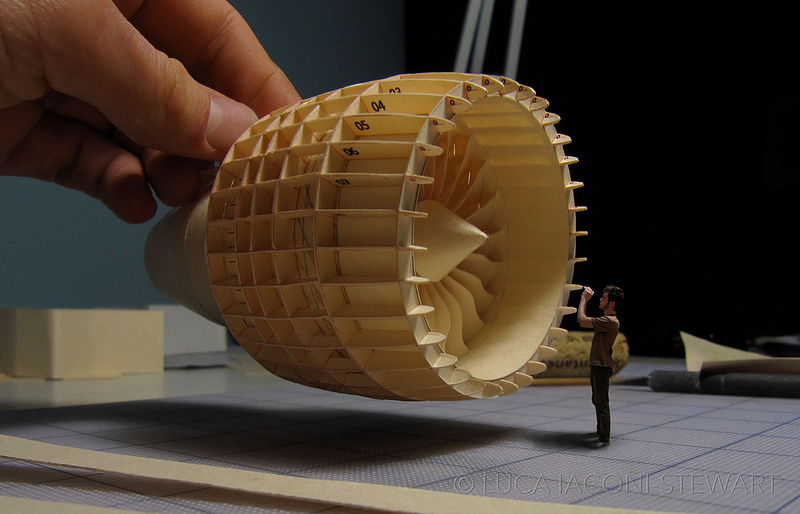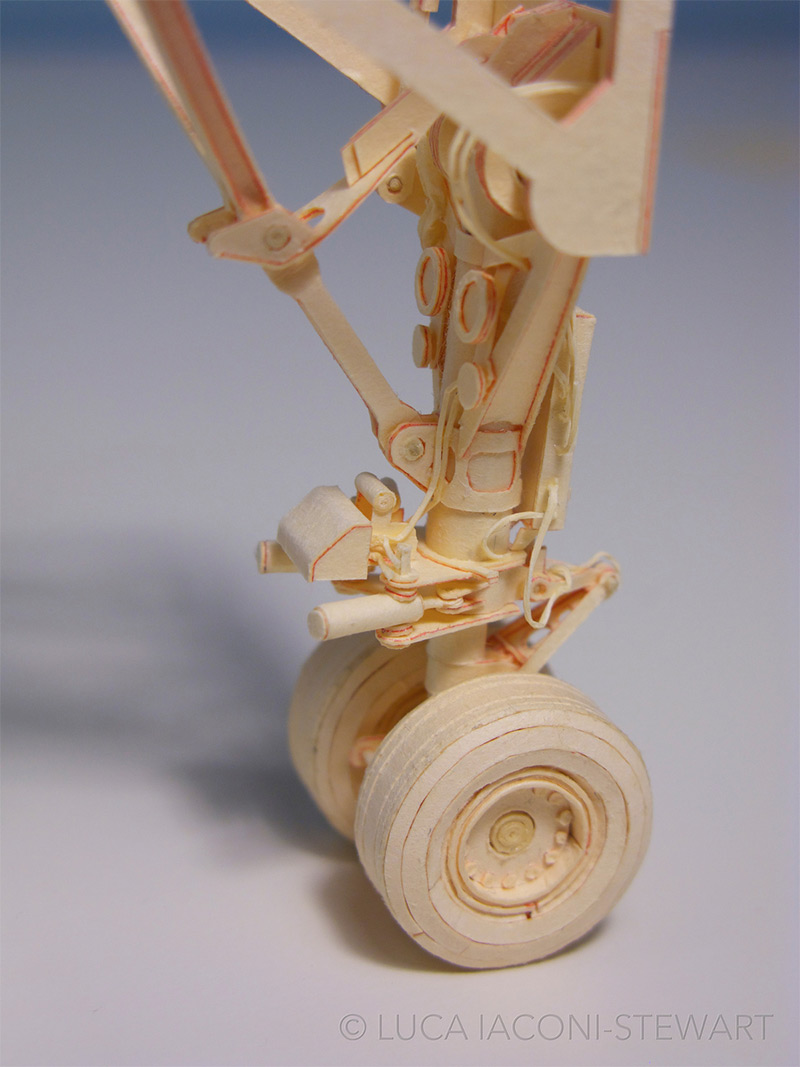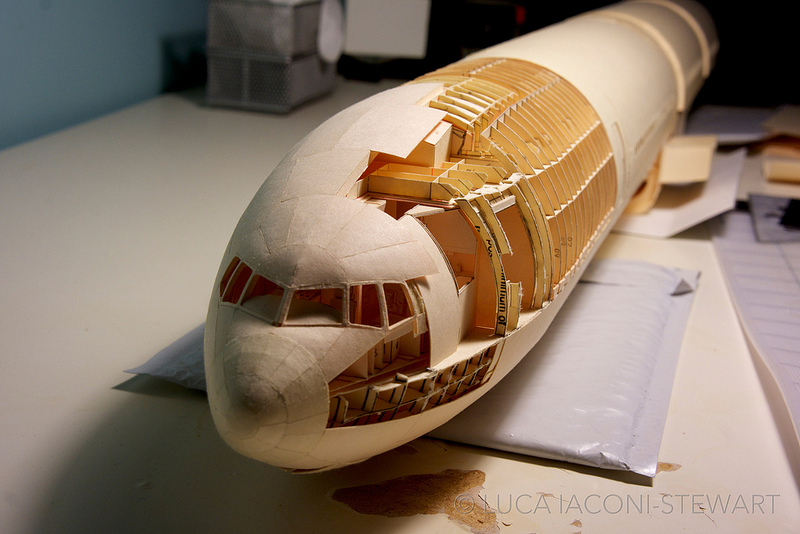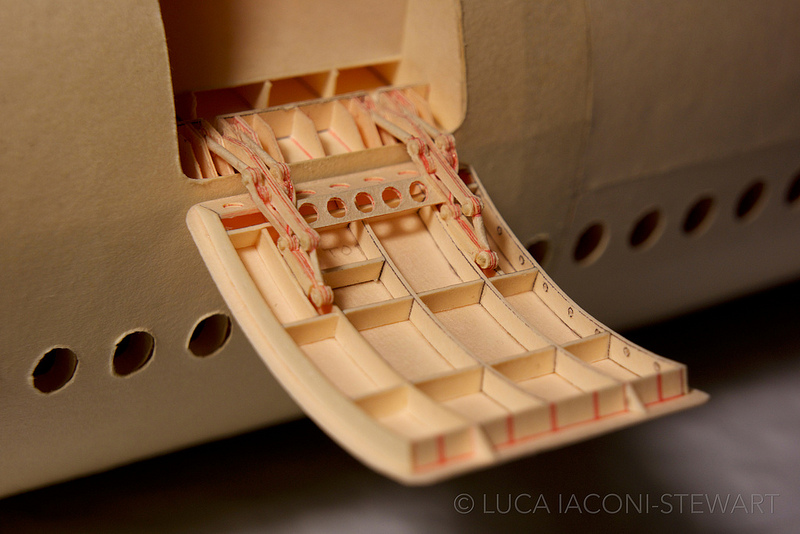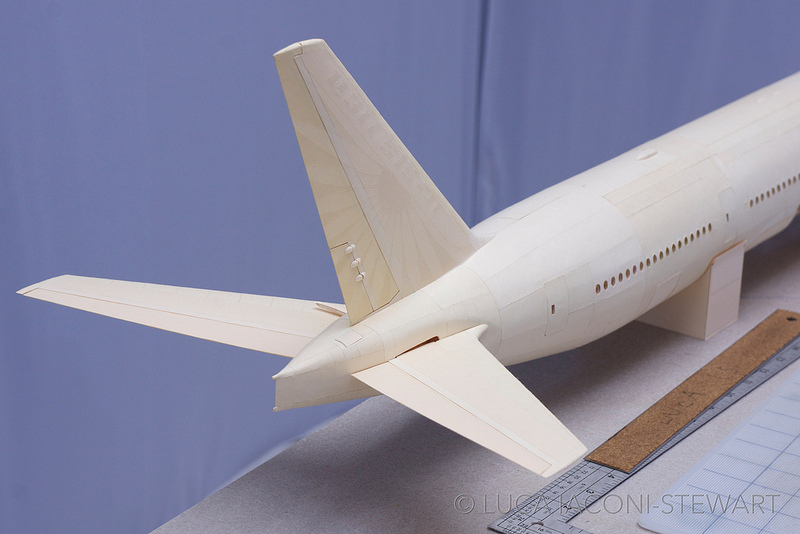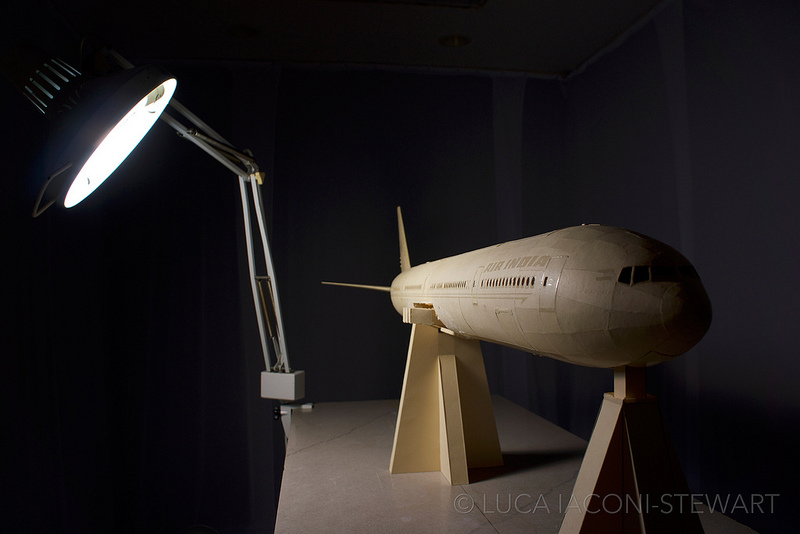 I love building models and this is an awesome build! This build is also way beyond my capabilities! I can't imagine the number of man-hours that went into making this. And the level of detail and craftsmanship is unbelievable.
The original photos and following article text for this post are by: Luca Iaconi-Stewart
Inspired by high school architecture class where he was assigned to create simple paper models using cut paper manilla folders, San Francisco-based designer Luca Iaconi-Stewart went home to begin construction on an extremely ambitious project: a 1:60 scale reproduction of a Boeing 777 using some of the techniques he learned in class. That was in 2008, when Iaconi-Stewart was just a junior in high school.
Unbelievably, the project continues five years later as he works on and off to perfect every aspect of the plane. Relying on detailed schematics of an Air India 777-300ER he found online, he recreates the digital drawings in Adobe Illustrator and then prints them directly onto the paper manila folders. But everything has to be perfect. So perfect, that Iaconi-Stewart says he's actually built two airplanes, the one you see here and the numerous failed attempts including three tails, two entire sets of wings, and multiple experiments to ensure everything is just so.
The paper plane-making wunderkind hopes to finally wrap up the project this summer and isn't quite sure what will happen next, but thinks an even larger 20-foot model could be an interesting next step.
So far there are no plans for the completed model to go anywhere, but it would look great in an aeronautical museum or in the lobby of a certain aircraft manufacturer's building. Just some suggestions.