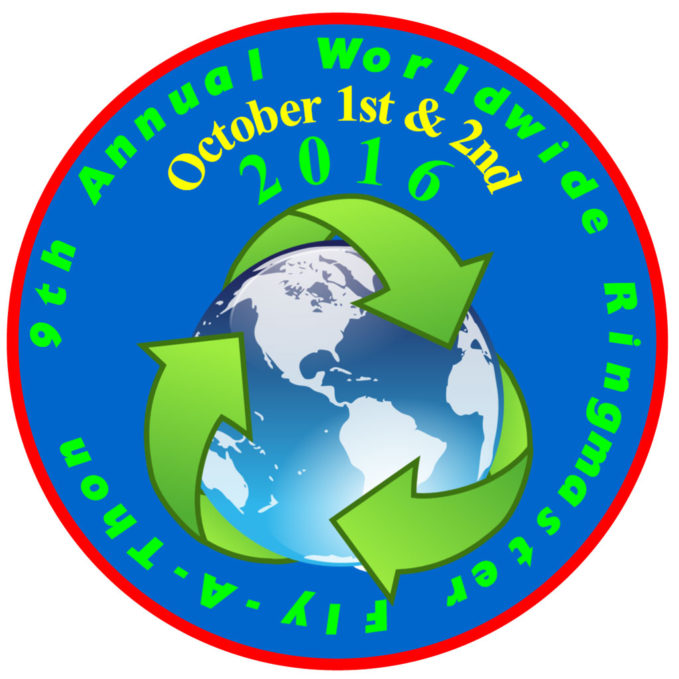 On Saturday, October 1, control line flyers from Syracuse, Rochester, and Buffalo, NY will be converging at the RAMS (Rochester Aero Modeling Society) flying field to help celebrate the 9th Annual Worldwide Ringmaster Fly-A-Thon sponsored by the 'Brotherhood of the Ring'. The goal is to have as many pilots as possible record as many Ringmaster flights as possible in order to help contribute to this worldwide event. With that said, the real goal is to have as much fun as possible flying Ringmaster planes with other like-minded flyers!
I have attached a flyer with all the information needed for anyone to participate in this event no matter where in the world you live. We are trying to set another world record for number of flights so please consider joining in!
And if you live anywhere within driving range of Rochester, New York, we'd love to have you join us on October 1. If interested, let me know and I can provide additional details. I can be contacted through this link: Contact
(Click on graphic to zoom in for details)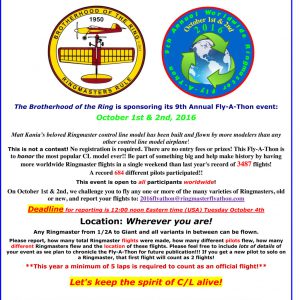 So dig out your Ringmaster, grab a can of fuel, and enjoy flying as part of the 9th Annual Worldwide Ringmaster Fly-A-Thon!