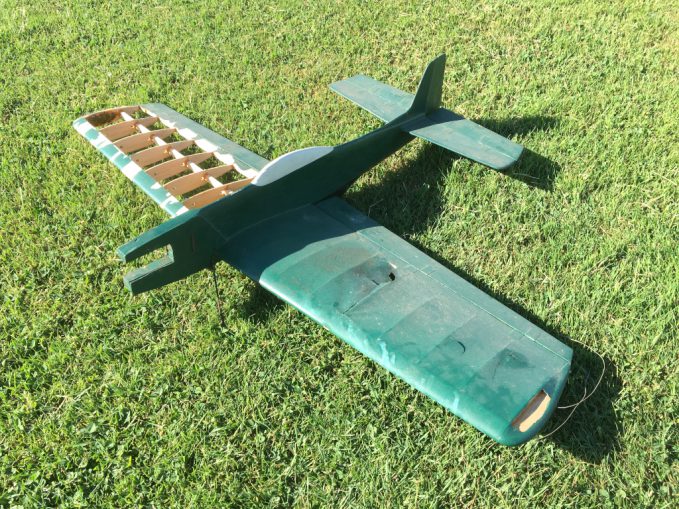 Walt and Bill Good are noted in the annals of model aircraft for their development of the first radio-controlled model, "The Guff" which is on display at the Smithsonian Air and Space Museum. The model plane first flew in May 1937. Over their lifetimes, the twin brothers contributed much to the development of model aviation while maintaining distinguished careers in science and engineering. A quick Google search will list the many articles that have been written about each of the twin brothers and will also display several videos related to them. Bill Good ended up working for General Electric in Syracuse, New York and that is where this particular model plane comes into the picture.
The Sterling P-51 Mustang control line model featured here once belonged to Bill Good. At some point, Bill passed the model plane on to another member of the greater Syracuse modeling community and it has been passed along within the community ever since. Last year, one of the members of my STARS (Syracuse Thunderbirds Aero Radio Society) club approached me and said that he had inherited the plane and since I am a control line flyer, he wanted to pass it on to me for safe keeping. But first, he wanted to restore it and planned to do it up in the paint scheme of the Red Tail Angels Mustangs flown by the Tuskegee Airman during WWII. Unfortunately, life has not allowed that restoration to happen yet, so my fellow club member passed it along to me in its present condition. I received it last night.
(Click on photos to zoom in on them)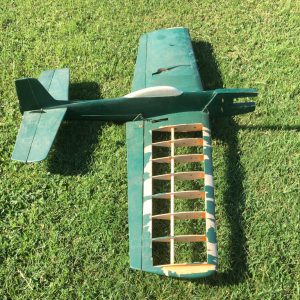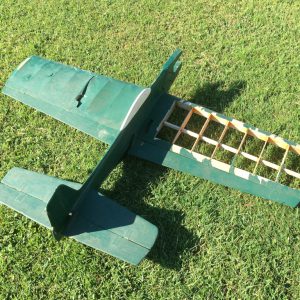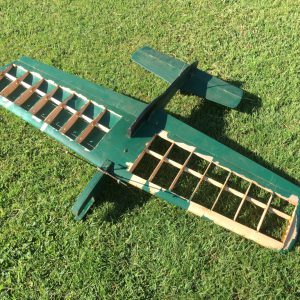 As can be seen in these photos, the structure of the plane itself is in excellent condition with only the rudder needing attention…it will be replaced. The original McCoy engine is missing from the plane but I have one available. It will be reconditioned (including repainting the 'Red-Head' on it) and installed along with a new fuel tank and wheels. I plan to recover the plane in silkspan just as it was originally and then will apply a Red Tail Angels dope finish and decals to it.
I am really looking forward to this restoration so keep an eye out here on FlyBoyz for more updates!
In the meantime, here is an interesting video that highlights some of the early accomplishments of the Good Brothers.