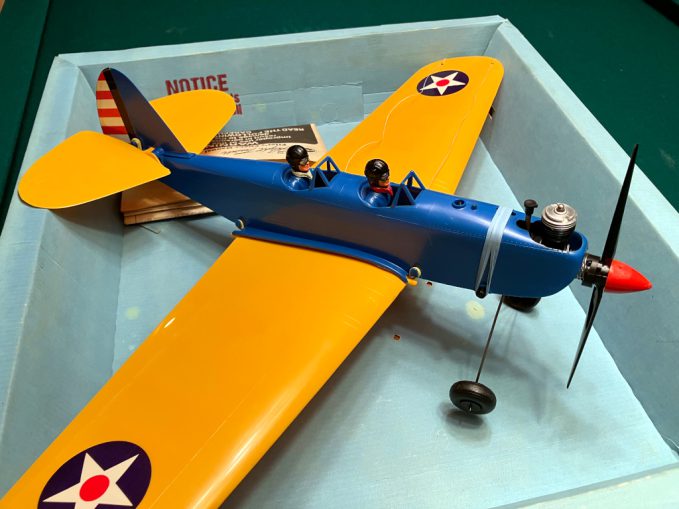 There is a very good chance that anyone who's over a 'certain age' and in the model plane hobby likely started out with a plastic Cox .049 powered Control Line airplane. And there is a further good chance that the plane that the modeler started out with was a Cox PT-19 'Flight Trainer'. I had one myself but it was lost to the vestiges of time many years ago.
I really like Cox engines, 1/2A models, and especially the plastic Cox planes that combine both those engines and 1/2A model planes. Over the years, I've kept my eyes out for these relics but not many have come my way. Recently, a local modeler mentioned that he had a Cox PT-19 that had been hanging gathering dust in his shop for years. Sight unseen, I asked if he'd be interested in selling it and we made a deal. He delivered it to me last weekend at the Syracuse Maker Faire that we both attended. Here's what was delivered to me:
(Click on photos to zoom in on them)
The plane had been flown a couple times and then put away. It was dirty and disassembled but appeared to be fully intact and undamaged. It was delivered to me in the original box (minus the cellophane wrapping) that it had been sold in. I was very pleased with what I saw and with the potential of what it would look like after being restored.
What follows are a series of photos I took of the plane (and box) once I arrived home and was able to do a closer inspection of it: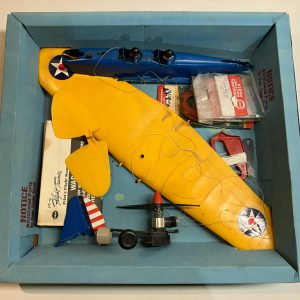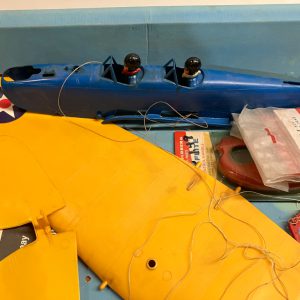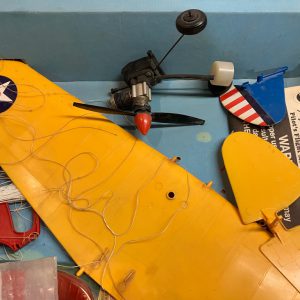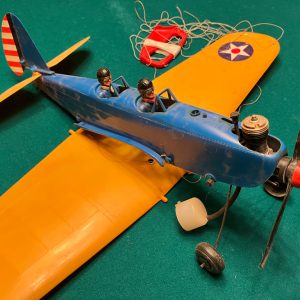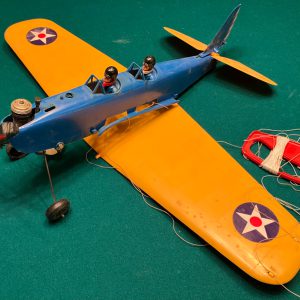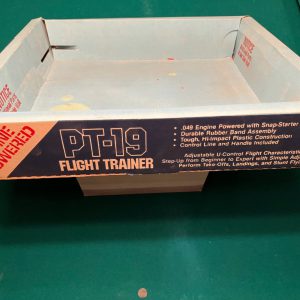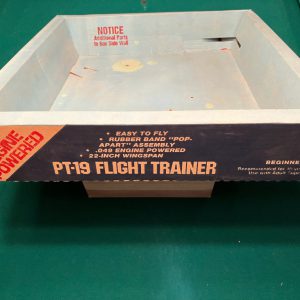 While it was intact, the engine was in the worst shape and, as is typical of old engines, was seized up and would not turn over. Some retro work was in order for it.
My restoration started with complete disassembly and cleaning of the engine. All metal parts were given the crockpot and anti-freeze treatment which made quick and easy work of the cleaning. A new crankcase gasket and reed valve were installed along with a new fuel line and propeller. The engine went back together and with a couple drops of 'After Run' oil added it turns over and has compression like a brand new engine.
The plane needed a good scrubbing, especially the interior of the fuselage which had a built-up layer of engine oil and dirt on it. It all cleaned up just fine. Even the decals turned out to be in great shape. All the original fuselage parts were reused and reassembled. New dacron lead-out lines and line connectors were added. And that was it. The plane was ready to fly once again!
Here are a few photos of the completed plane. Notice that it even has color-coordinated rubber bands holding it together!: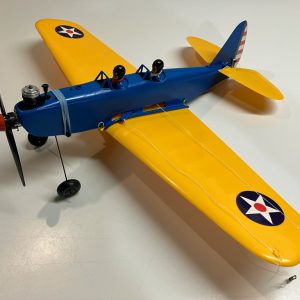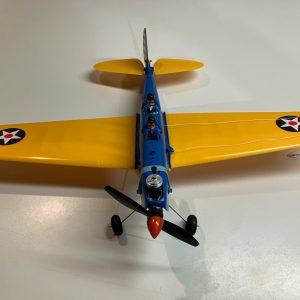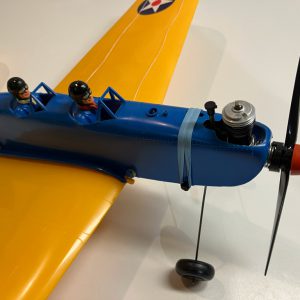 And since I received it in the original box, it's only appropriate that I show some photos of it back in it's box: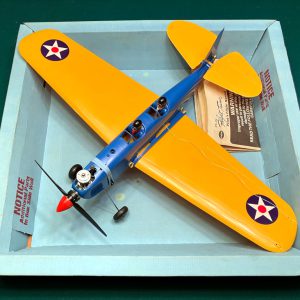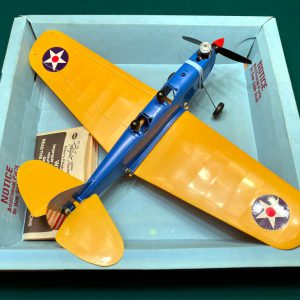 This was a quick and rewarding restoration of a classic Control Line flight trainer. Will I fly it now that it is ready to be airborne once again? Probably not. Right now it is hanging from the ceiling of MY workshop where I can enjoy looking at it each time I'm in the shop.
I'll end this FlyBoyz post with these two Before and After photos of another successful model restoration:
---
POST ADDENDUM:
After publishing this post, I remembered an old photo of me that was in my high school (circa 1972) yearbook. Here is that photo. Note the airplane that I'm posing with!: