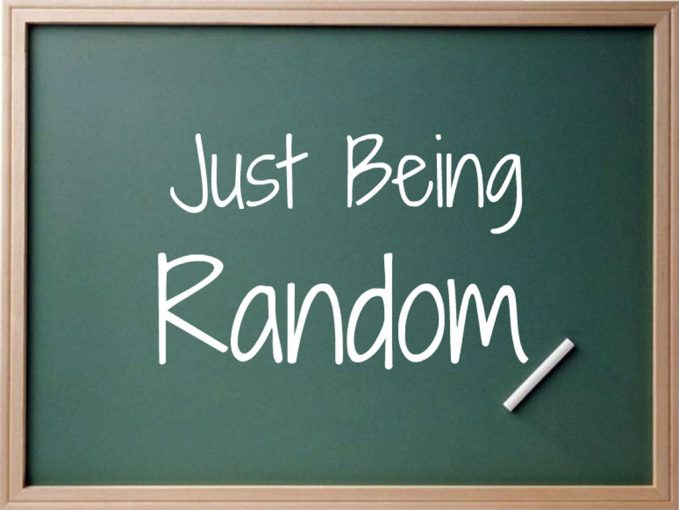 Things have been slow here at FlyBoyz over the past few months and there are several reasons for that: job, family, working on home remodeling, and life in general. I think you can all relate. There just hasn't been enough hours in the day for me to do much aviation 'stuff' or to write and publish new posts here in the blog. And while I haven't been totally dormant on the aviation front, I felt that those few activities that I was able to engage in wouldn't make for very interesting reading here in the blog. So I spared you all the drivel!
But despite all that, I did manage to keep a short list with a few 'nuggets' that I thought may be of some interest to my readers. None of these would warrant a post on their own so I collected them and decided to publish them under the title of 'Musings'.
---
First off, FlyBoyz is now 3 years old!! I continue to be amazed by the reach and audience that this blog has attained and I want to Thank every one of my readers for their positive comments and encouragement. I truly think that I have found a little niche for this blog and the responses that I get to it encourage me to continue to keep up my efforts with it. Last year at this time, I hinted at some upcoming additions to the blog. Unfortunately, due to the reasons listed above, they have just not happened yet. However, they are still in the works so keep an eye out for them as they may happen in the near future!
---
I recently read an article that listed the largest industry (by economic impact) in each of the 50 states. I was amazed to see that the aviation industry was the biggest industry in at least half of the 50 states. And in many of the states where it was not #1, it was in the top 5. If anyone ever doubted it, this article showed that aviation truly has a significant impact to the economic well-being of the entire United States.
---
That economic impact was highlighted in a very interesting multi-part video that I recently watched. The video is presented by Boeing and the Discovery Channel and is called 'The Age of Aerospace'. While this multi-part history has a particular focus on the history of Boeing, it does a good job presenting a general overview of the history of aerospace and the development of the aerospace industry over the past 100+ years. I would highly recommend it. You can watch it from this link: The Age Of Aerospace
---
And that scope and impact of the aviation industry ties in to my next 'musing'. Like the industry it is modeled after, there are so many aspects to the hobby of model aviation that I can't possibly begin to experience, participate in, or cover (write about) them all here in FlyBoyz. I know that the reach of FlyBoyz would be greater if I did more complete coverage of other parts of the model aircraft hobby, but there is no way I could ever do that. Just pick up an issue of the AMA's magazine Model Aviation and you can see how many aspects there are to this hobby, and how many authors it takes to cover them all! The best I can do is to focus on those aspects of the hobby that I enjoy and try to do a reasonable job talking about my involvement in those aspects. Hopefully, at least from time to time, I cover an area of interest to everyone who may stumble across this blog.
My FlyBoyz readership will either increase or decrease depending on how many are interested in what I engage in and write about. As can be seen from a casual reading of this blog, my primary interest is in building models with a preference for building scale models. Unfortunately, I don't get to do very much of that building! What building I do get to do expresses itself primarily in the area of building Control Line models which I then attempt to fly…somewhat unsuccessfully but I AM improving! My building also sees expression with stick and tissue free flight models. I also have an interest in R/C glider flying and intend to build and fly in that arena. In a totally different arena, I also express my modeling through a sizable HO model train layout which has been planned on paper and is sitting in a stack of boxes waiting to be built in the basement of the house we moved into last year…but that is another story for another blog!
---
As I just stated, the primary expression of my model building is through Control Line planes. I recently came across an AMA video that was published back in the early 1980's. The video presents an overview of the many aspects of Control Line flying for those who may not be familiar with Control Line. This may be an 'old' video to many of you…in fact it IS an old video! But it is still a good one. The video was filmed shortly after the time period when I left the hobby for the better part of 30 years so I found it to be an interesting snapshot of how I remember Control Line flying. At the very least, it is interesting to watch it and note the clothing and hairstyles from that time period! I can honestly say that I've never been into wearing shorts, and after watching this video, I feel totally vindicated for that lifetime decision! LOL! You can watch the video here:
---
I recently had the opportunity to fly from Syracuse, New York to Las Vegas, Nevada for a work related convention. My return trip home took me back to Syracuse via a layover in Charlotte, North Carolina. The Vegas to Charlotte leg of this return trip was very interesting. I ended up sitting next to a young woman who was a fellow conventioneer. And she was a 'Newbie' to flying. Her first ever flight in an airplane had been her flight out to Vegas and by all accounts it made for a memorable experience…and a scary one to someone who knew nothing about airplanes and flying. The first leg of her trip to Vegas had been on a puddle-jumper turbo prop that encountered 'lot's' of turbulence while flying over the Smokey Mountains. The fact that the flight attendant was herself young and new to her duties and kept making the sign of the cross during the turbulence, made for a lasting impression on my fellow flyer.
I took the opportunity of sitting next to her on the return trip to explain a little bit about airplanes and how they fly and operate. I explained the various functions of the flight control surfaces on the wings. She had been very concerned about the 'parts' of the wing that looked like they were 'breaking off'. I explained what the plane would do next during takeoff and landing so that she knew what to anticipate. And I explained the various 'noises' (motors, actuators, thrust reversers, etc…) that the the airplane made during operation. I even explained that the airplane wouldn't 'fall out of the sky' as she once again experienced (light) turbulence over the Smokey Mountains. She seemed to like my analogy of a boat bobbing up and down on the swells of an 'ocean' of air.
For those of us who have been around and flown in planes for most of our lives, it is hard to remember those feelings of fear of the unknown that we had the first time we ourselves went airborne. And it is sometimes hard to remember that there are indeed people who have never experienced the thrills of their first plane ride. In the case of my traveling companion, a little bit of knowledge alleviated a lot of her fears and it was very rewarding for me to be able to help her in this way. Hopefully, she will learn to enjoy any future flights she gets to make.
---
My flying buddy, FlyBoy Steve Dwyer, recently sent me an email with his 'Year in Review' listing of all his 2016 flight accomplishments with his Control Line flying and other aviation related activities. It was an impressive list of accomplishments that Steve is justifiably proud of. And he had a lot of fun building up that list. I thought that I might include such a list in this post until I realized that this blog does a much better job presenting my personal list of accomplishments. It has been a great year with a lot of aviation related activities and accomplishments. And like Steve, I have found it to be a lot of fun developing that list. The one thing I am most proud of is finally conquering inverted flight with my control line planes! Next year it will be Outside Loops!
---
Finally, last week we had our first winter snow here in Syracuse. It was just a mere 25″ but it did qualify as a snowfall! LOL! And what that meant was it is time to turn my attention inside to the workshop and model building. Specifically, I have to make more progress on the build out of the workshop itself. And while that is going on, I have several planes to repair or rebuild. And I have a small list of new planes to build before the Spring flying season. One of the more interesting builds, which will be chronicled here in FlyBoyz, is a SIG Twister control line plane. This plane is meant to take me to the next level of flying skills development. But what will be most interesting is that Steve Dwyer and I have both purchased Twister kits and we will be doing a joint build of our planes. We are currently trying to decide on inverse color schemes to finish the planes in. And we are trying to decide whether or not to 'Fancherize' our Twisters. Stay tuned to FlyBoyz for a description of what that means and for some great build posts. It should be interesting!