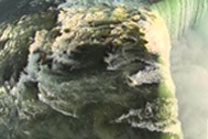 Niagara Falls filmed from a DJI Phantom Aerial UAV Drone Quadcopter with a GoPro HERO3 Camera.
If ever I needed a justification for the existence of quadcopters, this video just gave it to me!
Caution: Do not attempt this on your own!
This video was taken from an Unmanned Aircraft System (UAS) operating in US and Canadian Restricted Airspace. Operating a UAS in this airspace presents a hazard to other aircraft and people and requires specific approval of the FAA and other agencies.
Make sure to check your local laws and regulations before flying.
*** WATCH in 1080pHD for best quality! (and turn up your stereo!) ***