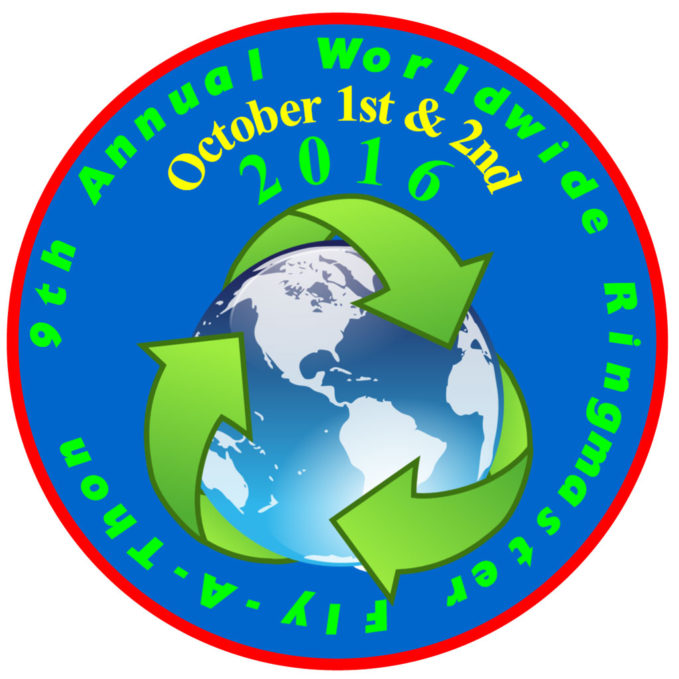 A few weeks ago, I published a FlyBoyz post with pictures and descriptions of our participation in the 9th Annual Worldwide Ringmaster Fly-A-Thon.
A few days ago, I received an email from John Cralley with the final results from the worldwide event. Here are the bottom-line line event results as reported to me by John:
---
The 9th Annual Worldwide Ringmaster Fly-A-Thon is in the record book — literally with new record numbers of pilots and Ringmaster flights! Six hundred and ninety four (694) pilots put up 3,928 flights vs 684 pilots and 3,487 flights last year!! Seventeen nations on five different continents participated in the Fly-A-Thon which is the largest Control Line model airplane Fun-Fly in the World! I have attached an Excel file which has the listing of the final tally for this year. Take a look at it and encourage your fellow pilots to join the fun next October when The Brotherhood of the Ring will hold the 10th Annual Worldwide Ringmaster Fly-A-Thon.
Soft landings,
John Cralley AMA 52183
For the Brotherhood of the Ring Forum
Download the Excel file with the final tally here: 2016 Ringmaster Final Tally
---
Besides the sheer number of pilots involved and flights recorded, the thing that really impressed me about the results this year are those reported by the participants in Slovakia. These folks just killed it! On a per capita basis, they had the highest rate of pilot participation and flights of any nation listed. Congratulations to Slovakia for embracing this event in such a tremendous fashion!
Take a few minutes and read the results and the comments listed by the participating pilots. Then join us next year for the 10th Annual Worldwide Ringmaster Fly-A-Thon.